"Returning Friends" | OIFC World Cat / Carolina Cat | 10/18/11
Tim Blanton of Integrity Air Monitoring of Huntersville, N.C. made a return visit to the OIFC chartering both Cat Boats Captaining the Cats were Capt. Brant, Capt. Chris Dew and Capt. Steele Park. Joining them were Jim Lewis, Tim Agner, Gary Yoder, Athena Strickland, Dave Mundy and Larry McCaskill.
The boats stopped on their way out and got pogies in 8 ft. of water and jigged up some monster cigar minnows. They started working in 100 foot deep water in the area of the Horseshoe. The water was in the low 70 degree mark.
Jim caught a wahoo, Tim landed a king, Gary a blackfin and an amberjack and Dave boated a mahi and a grouper.
The happy crew made it to the docks just before the rain set in. The rain couldn't dampen their spirits.
- Capt. Rickey Beck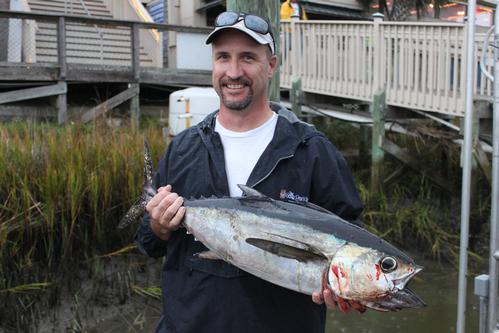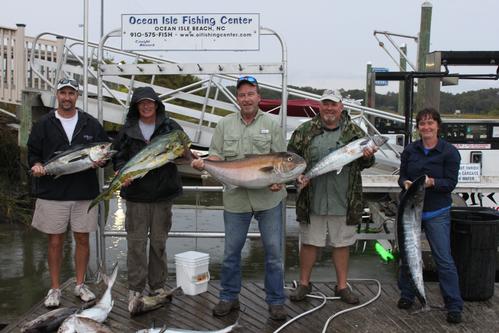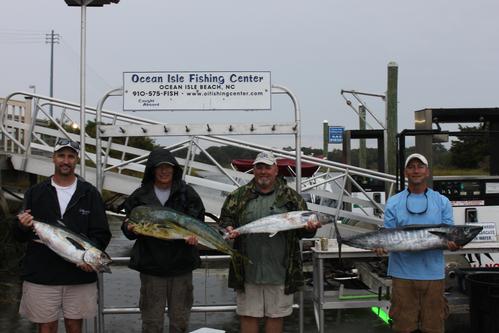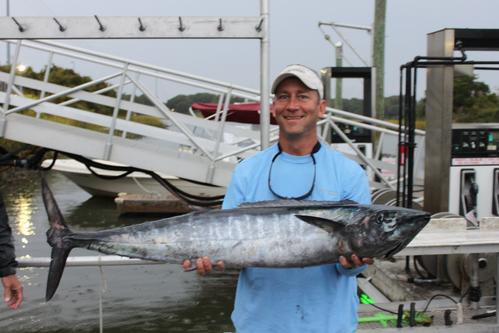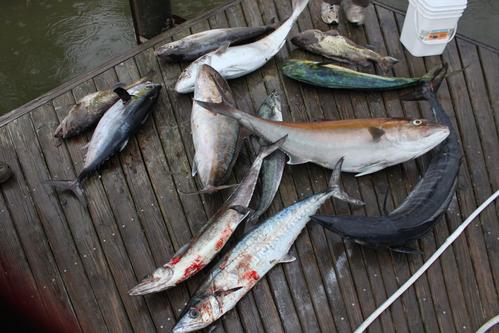 ---