"Choice Of Two" | OIFC World Cat / Carolina Cat | 03/16/12
Corey Bellamy's new Fountain, "Choice Of Two", must have come with the fish catchn' option. Cory, Trask Cunningham, and Ryan Stevens fished between the Mac Marlin and the Scarp today. They reported the waster was 69-71 degrees and they worked 150-200 ft of water depth. They boated mahi and, wahoo, while losing several. Trask said they jumped a sail (sounds like someone else I know), but I digress. His said that was an awesome sight. Trask ended his report by saying black and red were the best colors.
The name "Choice of Two" is in reference to Beck's Seafood and Ella's Seafood in Calabash. The Becks' are not related to me, in case you wanted to know, and Ella's was just voted Best Seafood In The State. Congratulations!
Thanks for the report guys. Also, tthe big guy in the picture is Corey. He's sometimes mistaken for Howie Mandel. I wanted to clear that up in case you're a fan of "Deal Or No Deal".
- Capt. Rickey Beck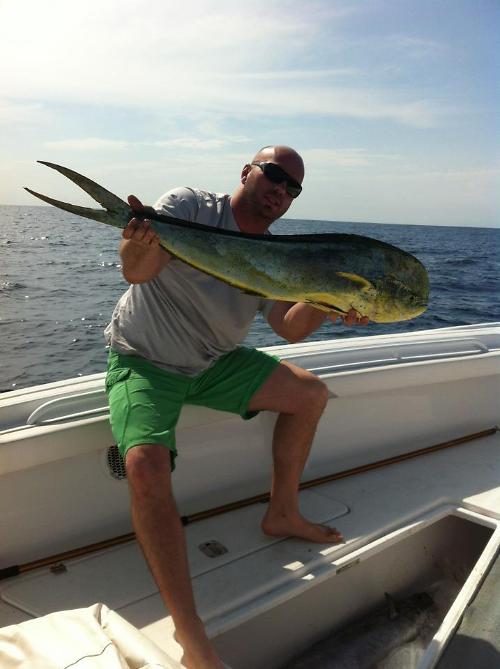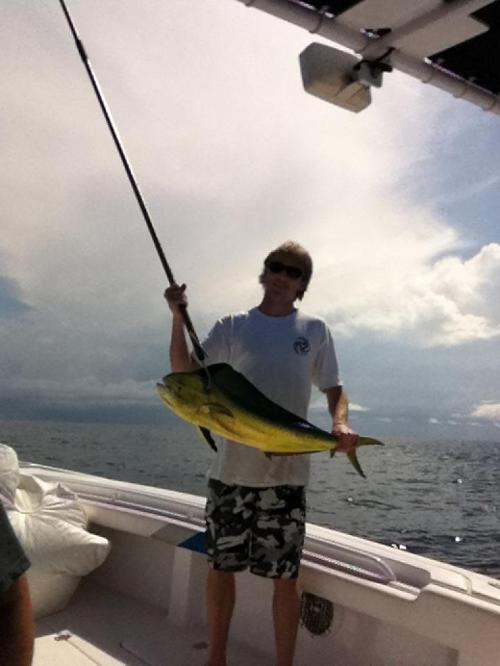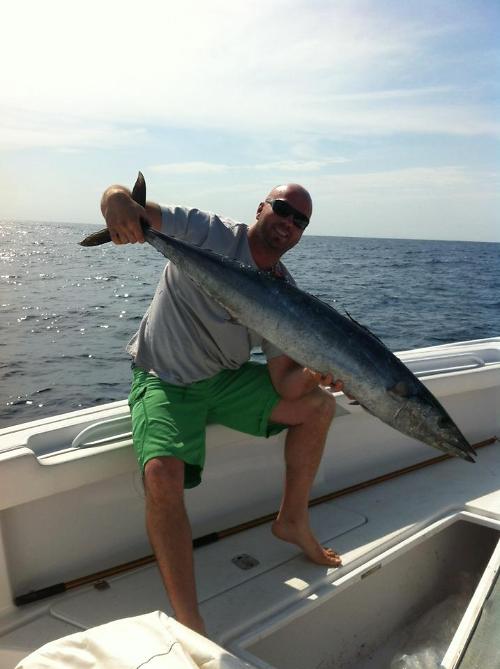 ---