"Social Media Director?" | OIFC World Cat / Carolina Cat | 06/12/13
That sounds like a perfect job for Captain Rickey!!!!
But Brandon Sauls already has one, David Hudnik. And it seems David knows how to wet a hook. Check out the pictures, they had a few more reds and a flounder. Non of the reds were big enough to knock David's co worker, Johnathan Richey off the OIFC Rodeo Leader Board.
Reminder...the clock is ticking down to the Jolly Mon. The fun begins tomorrow at 9am with "Rock The Dock"!!!! Hope to see ya'll there.
- Capt. Rickey Beck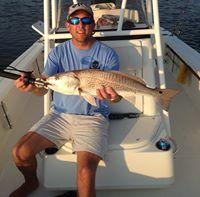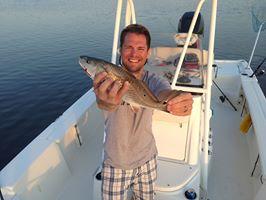 ---