"Day at the Dock" | Choice of Two / OIFC | 10/17/13
It's tuff but fun when I am trying to paint on the dock and keep getting interrupted by guys bring in fish. Picture one is a king caught aboard the Choice of Two Cape Horn Captained by Corey Bellamy.
Picture 2 shows 3 of the best, unkept secrets in south Brunswicj flounder fishermen there are with 2 of the 10 big kings they brought by the OIFC to weigh. I do believe the largest took the Rodeo Leader Board at 6.5 lbs.
Then the Grady White pulls with several kings one of which was 22.5 lbs...
And at last!!!! My safety minded, toe saving paint job around the dock cleats. Thanks to everyone for dropping by with their fish.
- Capt. Rickey Beck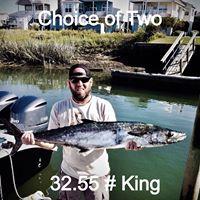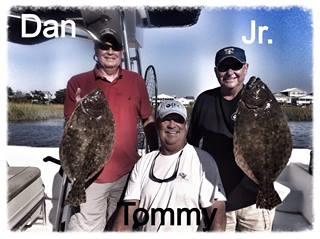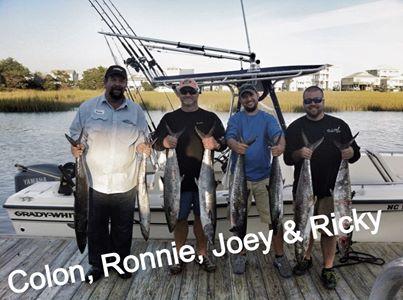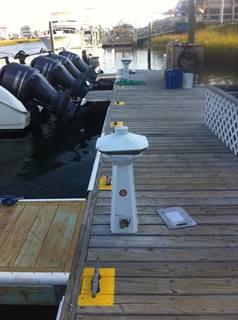 ---