"Blue Pearl, Black Bass" | Do Work / OIFC | 08/25/13
Mikennerly and his son Michael took my two grandsons out today for a little bottom fishing on The Blue Pearl. It was a great day on the water. These two boys, Jack and Will wore the Black Bass out! Not a lot of keepers but two tired boys who are now hooked on fishing.
Thanks Mike and hopefully you've turned them into fishermen too
Send your reports & pics to sunset69@atmc.net & I'll get them on.
- Capt. Rickey Beck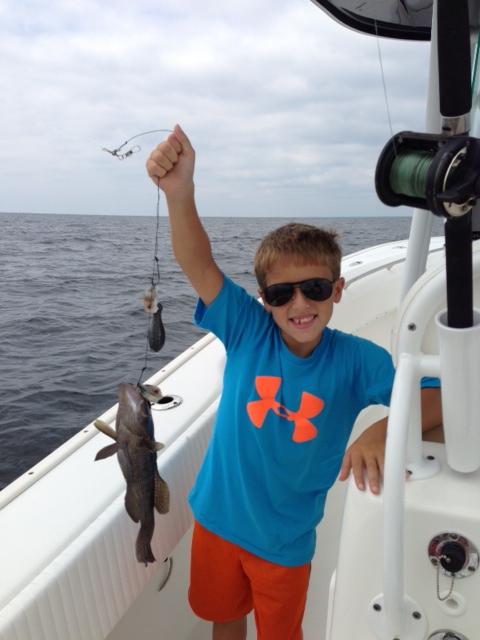 ---