"The Blue Pearl" | Do Work / OIFC | 05/12/14
Members of Team OIFC/Do Work, Capt. Jeff, 1st mate Camdyn and I were thrilled to be invited to fish the Far Out Shoot Out with Mike Kennerly of Ocean Isle Beach aboard his 31 ft Cape Horn "The Blue Pearl". Like everyone else we fished 65 miles off shore in the 150 to 168 range of water depth. We used small ballyhoo fished with different colors of Blue Water Candy lures. There was no special color.
What made us proud was Camdyn reeled a 17 lb mahi in by herself, as she did several others, she gaffed her 1st fish and caught her 1st black fin tuna. Tuesday looks good so I'd plan on going then. We had fun and hope you are too..
- Capt. Rickey Beck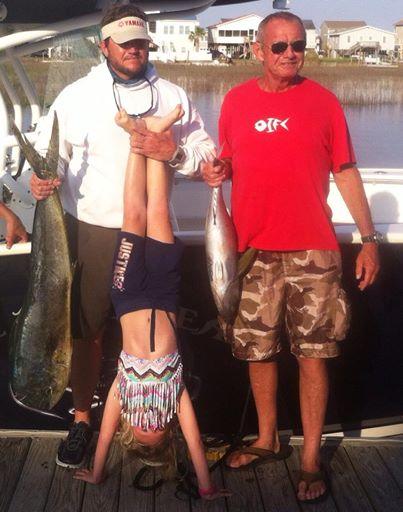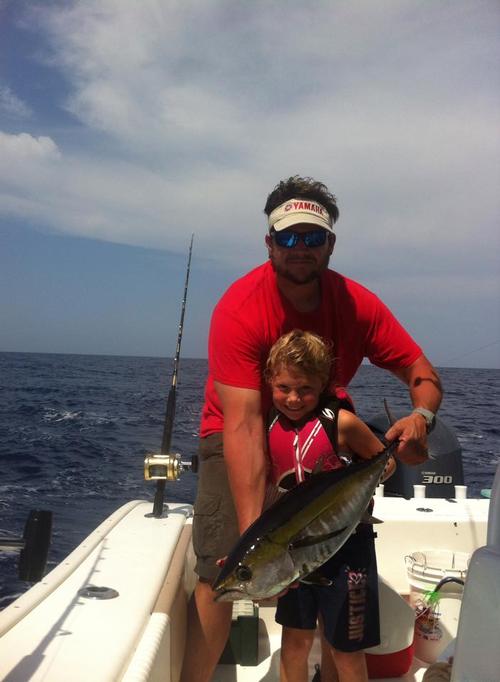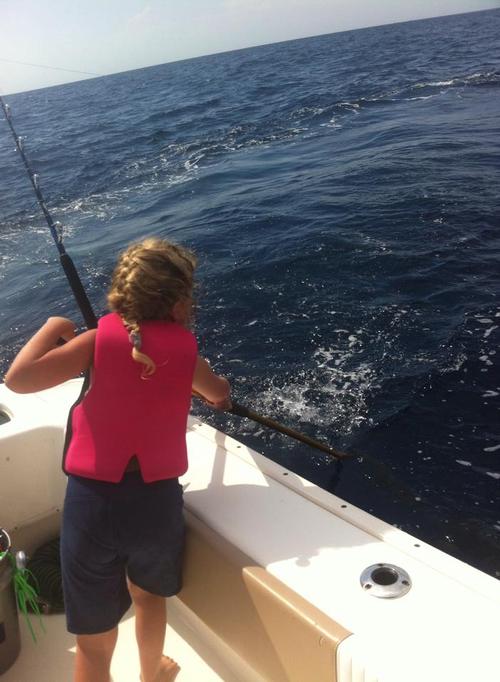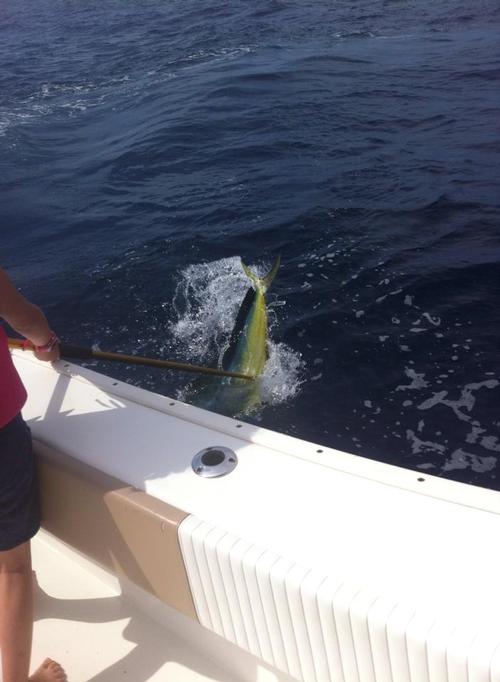 ---