"Mahi Mania" | Do Work / OIFC | 05/04/14
Pat Prince submitted these pictures and write up over the course of the past 2 days. His crew caught 10 mahi and a 35 lb wahoo. Pat was fishing with his son Peter and Capt. Jay and his son Jude in 350 feet deep 72 degree water.
Pat said he was beat down from having fun catching 2 at a time. He said they got into them so thick he caught one on a chicken bone. Serious, that's what he said. Barrett caught a king on a pickle...sooooooo. The crew couldn't resist a selfie at the Frying Pan Tower.
Thanks for the report Pat.
- Capt. Rickey Beck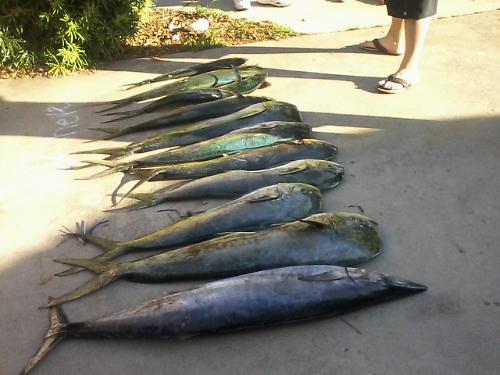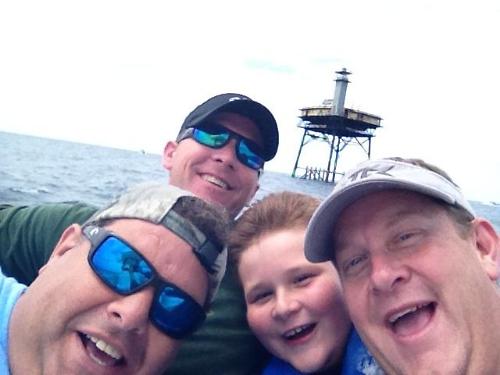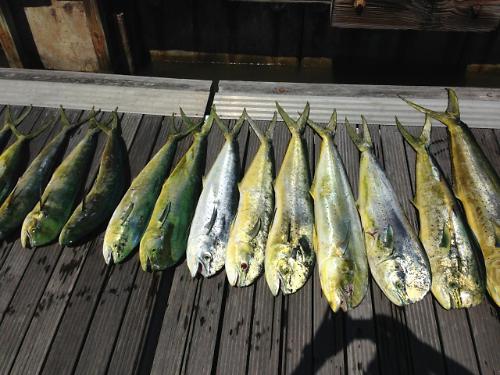 ---