"Backwater School September 16th" | Tiberias - 22' | 09/18/17
Tom, Kenny, and Mike joined me this past Saturday to learn a little more about our backwaters surrounding our immediate area. We met Friday afternoon for a couple of hours covering various topics like knot tieing, equipment, weather conditions, structure, technique, etc...We also worked deligently on learning how to throw a small cast net efficently. This time of year revolves heavily around catching and locating live bait. After getting everyone versed on what to expect we decided to meet back at the Fishing Center around 8am to get our day of fishing started. We hit a few flounder holes first and everyone picked up a few getting the feel for the bite. I also explained what to look for and why I was picking those particular areas for flounder. We moved to a few redfish spots finding everyone a nice redfish and again I explained why we targeted those particular areas. We then moved on to finding and catching black drum. We found plenty and even threw several back for next time. I feel that everyone did excellent and should see them on the water having success in the future. Thanks guys! See ya on the water!
My next scheduled backwater class will be geared towards finding and catching bull redfish, land class 5pm on Oct. 14th and full day fishing on Oct. 15th. My last class of the year will focus on casting soft plastics for speckled trout, land class 5pm Nov. 3rd and full day fishing Nov. 4th. If you are interested please sign up immediately, only 3 spots are available and they do go fast!
- Capt. Jacob Frick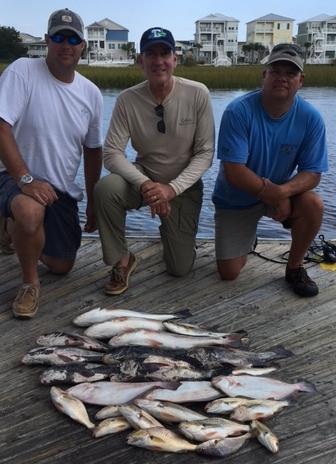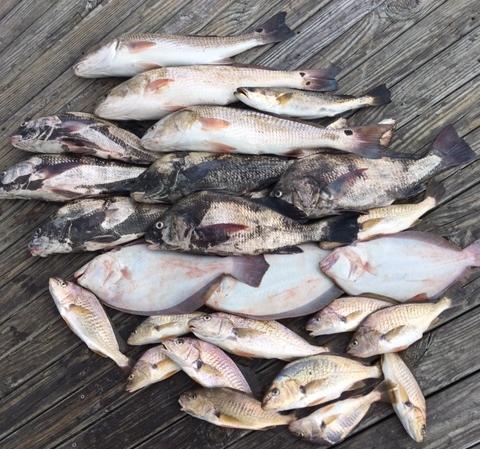 ---