"" | Hail Yeah / OIFC | 01/16/17
How does Austin Eubank and Clint Richardson recover the day after catching a bluefin? Yup, by catching another one today! Wicked tuna has nothing on these two. Time to dust off the gear and sharpen some hooks, the bluefin are HERE. Stop by the Ocean Isle Fishing Center and get everything you might need to catch one.
The Ocean Isle Fishing Center is an official tag station for both commercial and recreational Bluefin.
- Brian Aycock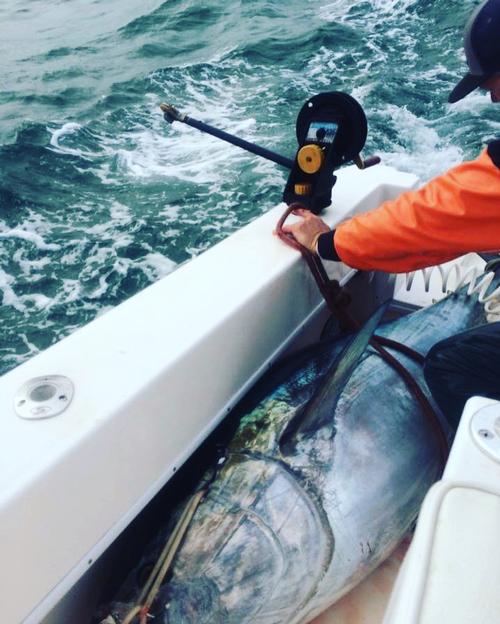 ---