"Reel McCoy Report" | Do Work / OIFC | 11/30/15
~~Daniel Simmons, Mike Ashburn and Bryan Freeman fished out of Ocean Isle on the Reel McCoy
Sunday Nov 29th in 77 degree water with plenty of porpoises, sea turtles, bonitos but no bites until
1:30PM. Then the pelagics woke up and a nice smorgasbord of tasty critters including blackfin tuna, mahi and wahoos found their way to the ice box. Biggest wahoo was 56.7 pounds.
Thanks for the report and the picture Bryan!!!
- Capt. Rickey Beck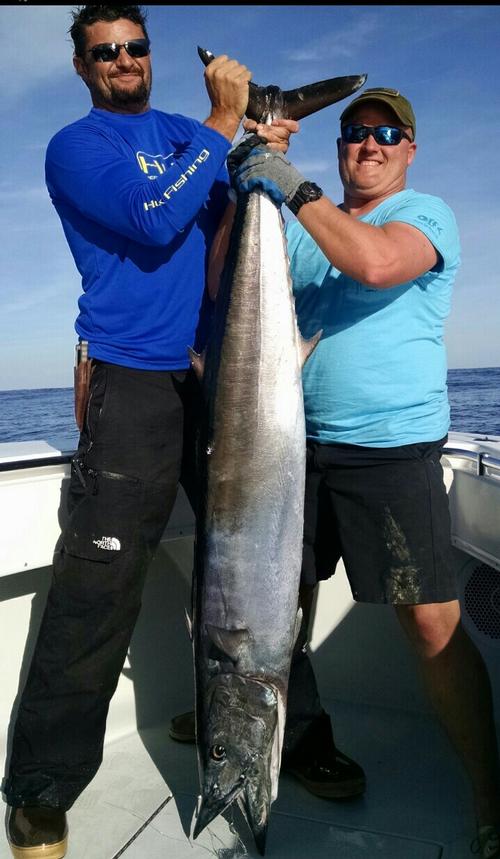 ---