"LIVE SHRIMP ARE IN STOCK:" | Do Work / OIFC | 11/20/14
~~
*WE HAVE LIVE SHRIMP*
$5/ Dozen
* SPECIAL DEAL*
From now (11/19) until Friday(11/21) @ 12PM
If you purchase 6 Dozen or MORE - Price will drop to $4/ Dozen!!!
Price will return to normal after 12 PM on Friday.
*WE HAVE LIVE SHRIMP*
~~In case you are not familiar with fishing with live shrimp below is a simple guid courtesy of Matt Lamb of Chasin' Tails Outdoors:
1. Slide black plastic straw with bobber stop knot onto your fishing line. Slide knot off onto your fishing line then remove the black plastic straw. Next pull tag ends to tighten the knot onto your fishing line. Trim tag ends so you can re-tighten the knot as you use it.
2. Slide the small bead onto your fishing line.
3. Slide your slip bobber onto your fishing line.
4. Tie your rod line end to one eye of your Bill Fisher size 12 barrel swivel.
5. Tie your 12- to 24-inch fluorocarbon leader to the other eye of the swivel.
6. Finally, tie a # 8 treble hook on the other end of the leader
If you need help see our knowledgeable staff
The most difficult part of using live shrimp is keeping them alive!
In our area there a two main factors that kill shrimp in bait buckets. Overcrowding,
Overcrowding
Many anglers will buy a large amount of live shrimp to last them the entire day and place them all in a small bucket only to find that with in a few hours they are all dead. To help avoid this it is best to keep large amount of shrimp in a large container or multiple small ones.
A good rule of thumb is to keep no more than one dozen shrimp per gallon of container for any long period of time. If all other conditions are met, 50-60 shrimp can live almost all day in 5 gallons of water.
Bait BucketLack of Oxygen
Shrimp in a small container will quickly deplete the oxygen in their water and die shortly after. A good solution to this is either a bubbler or a water circulation pump. Both of these disturb that water surface quite a bit and cause the water to absorb more oxygen. The more shrimp that are in a container the more water movement and oxygen that is needed.
Another simple solution for this is to use flow through bait buckets. These are the buckets that have holes in them and all the angler to lower them into the water so the bait always has a source for clean and aerated water.
The OIFC sells aireators, buckets with an aireator & Frabil flow through bait buckets.
- Capt. Rickey Beck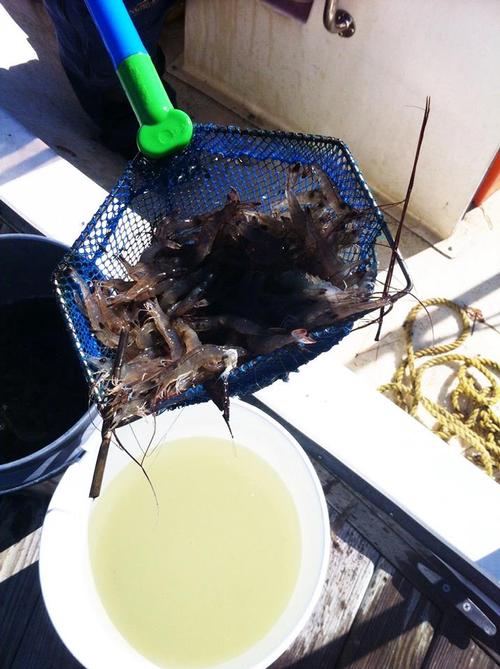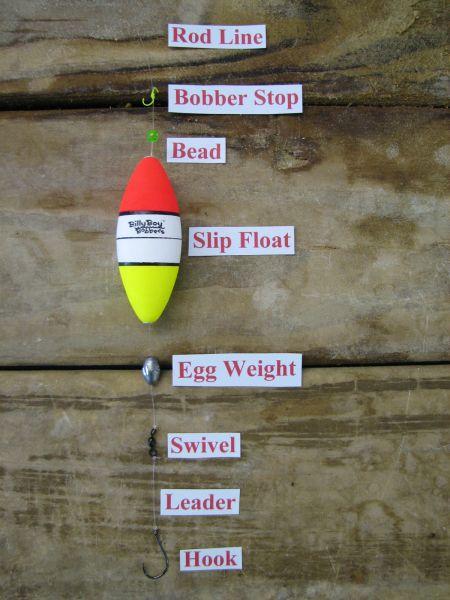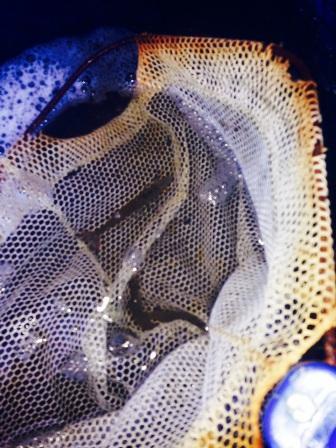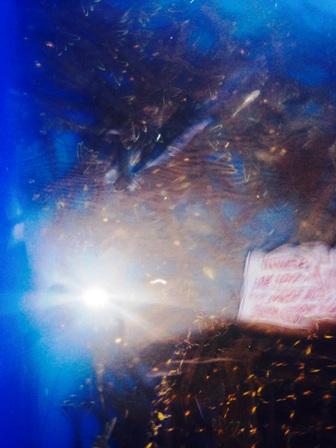 ---