"Near Shore" | Do Work / OIFC | 06/24/14
Sunday friendly "Winner Take All Tournament" proved the kings are not too far out. We began at the 90's and moved out a little. I honestly am having brain lock and can't remember exactly where but since there were 14+ boats fishing it's no secret. We were close enough that we had 2 bay boats and a skiff fishing. A big thanks to Team Beeracuda's Tim Gray for putting this tournament together. The format was fun and I hope we have more just like it!!!
Anyway I digress. There were several "small" kings caught, several in the mid 20's and a few tipping the scales at 30+ lbs. All of which could win or ar least finish in the money in the Jolly Mon. The 1st boats out caught bait and boogied. We were later getting out and struggled. Our charter boats on some days found it quickly and on some struggled. If you don't see bait on top, look for mud balls. I hope you have a heavy net if that's the case. Also you better be brave enough at the helm to ge t in about 4 ft of water on the beach. Capt. Papa D was white knuckled. Good luck to everyone, be safe and have fun!!
><)}})*>
- Capt. Rickey Beck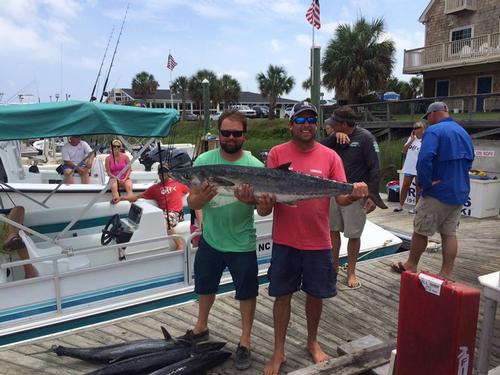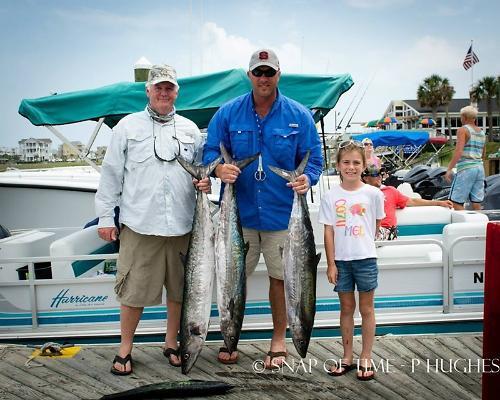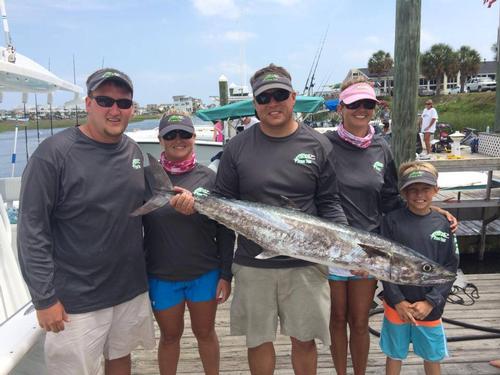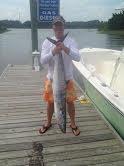 ---