"OIFC News & Events" | OIFC | 09/15/14


Fall Brawl King Classic
ROB'S BAIT PENS
Must Have for Tournament Fishing
Rob's Bait Pens have become widely known as the premier hard bait pen for keeping a variety of baits- Menhaden, Blues, Mullet, Cigar Minnows...
I've had several recent requests to get the pens. I called Rob and he said he would deliver an order if we could get at least 6 pens in the order together. If you have interest, he will be delivering to OIFC this coming Saturday the 20th. The deadline to place an order is Friday at noon.
TO ORDER- CALL BRANT AT 910-367-2945 OR EMAIL: captbrant@oifc.com
OPTIONS:
4' x 4' round with 1" mesh- $275
4' x 4' round with 1/2" mesh- $325
3' x 5' oval with 1" mesh- $275
3' x 5' oval with 1/2" mesh- $325

---
INSHORE FISHING REPORT- Capt. Jeff Williamson
Good numbers of midsize reds are being caught. Reports of big bull reds around the Frying Pan Shoals. They are on their way, stay tuned. Pogies and mullet minnows have been plentiful.
Backwater Fishing School
September 19-20: Bull Redfish- Capt. Jeff Williamson
Land Class:September 19 at OIFC from
5
-
7
pm+/-,
Fishing Day: September 20 from 7am-4pm)
3 SPOTS OPEN- CALL (910) 575- 3474 TO RESERVE YOUR SPOT!
---
OFFSHORE FISHING REPORT- Capt.Derek & Capt. Stan

The gulf stream action is progressively getting better off our coast. We have had good reports of wahoo and a few stray mahi being caught in 150 to 250 feet range. This Sunday (9/15) I had the opportunity to venture out to the gulf stream and experience the fishing first hand. - Capt Derek

Had a couple decent kings today (9/11/14) in 65 feet of water. The water was still green but the clarity was great.

The bite wasn't fast and furious but it was steady - Capt. Stan
Click Here to Read More
Featured Product of the Week
OIFC Custom Cast Nets
IN-STOCK
Capt. Brant's Heavy Duty & Stealth Nets
PERFECT for Fall Fishing
If you don't have one already, you should!


Available In-Store and ONLINE
Don't Forget to Follow Us On
Facebook, Twitter and Instagram!
Facebook

Twitter

ABOUT THE OCEAN ISLE FISHING CENTER
Our mission at the Ocean Isle Fishing Center is to be the ultimate source for fishing in the Carolinas; providing the what, when, where and how-to you need to be a better fisherman. Beyond helping you to "be good", the Ocean Isle Fishing Center can help you "look good" as well. Featuring products by Guy Harvey, Salt Life, Pelagic, Eliza B., Atlantic Drift, Southern Marsh and Southern Fried Cotton.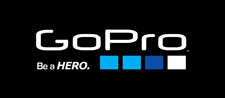 - Katelyn Kincer
---