"Report From Keith Williams" | Do Work / OIFC | 08/01/14
Here is picture of Garrett Williams catch at the 90's, we were fishing alongside our good friends and neighbors Brent and Matt Elliot on a lake like day.
On follow up trip to Jolly man reef last Friday on our awesome new Shearwater, with Holden and Garrett, we experienced something we had never seen before. We were anchored and drifting pogeys on balloons when two Barracuda crashed some pitched baits next to the boat. One hooked up for short fight and cut off while the other monster skied 12 feet high over our T-Top and flew in the air some 40 feet crashing near one of our balloons. It was wild! We have three witnesses should we be threatened with trip to the Liars Club!
Thanks for the report Keith and just so you will know our Liar's Club is closed. :)
><)))*>
- Capt. Rickey Beck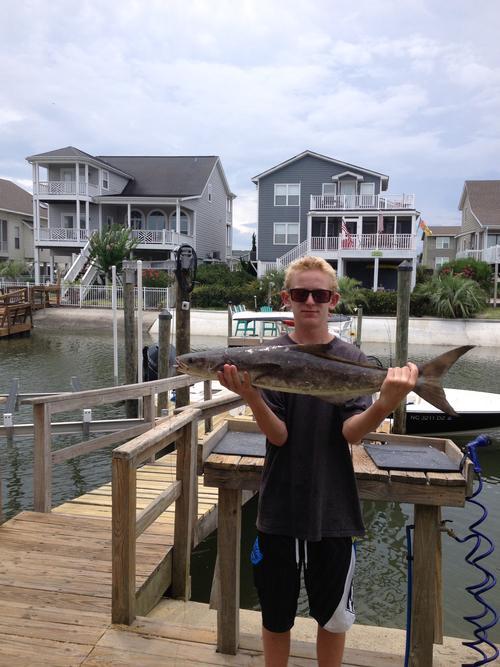 ---