"Rainy Day Trout" | Do Work / OIFC | 11/16/14
~~I asked Jeff if they got wet. He said "the bite really turned on when it started raining how could you leave?" Ugh..push down on the throttle an haul butt to the OIFC?

Capt. Rickey doesn't do cold and wet. They we testing out my new custom trout rigs. Made to "match the hatch".
- Capt. Rickey Beck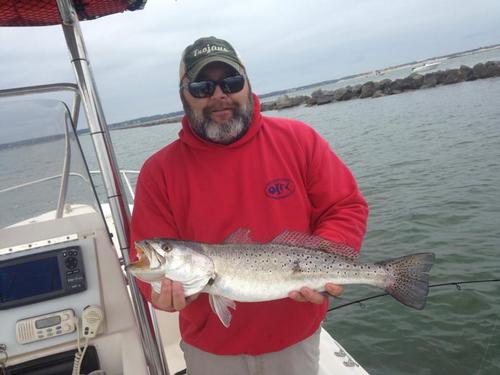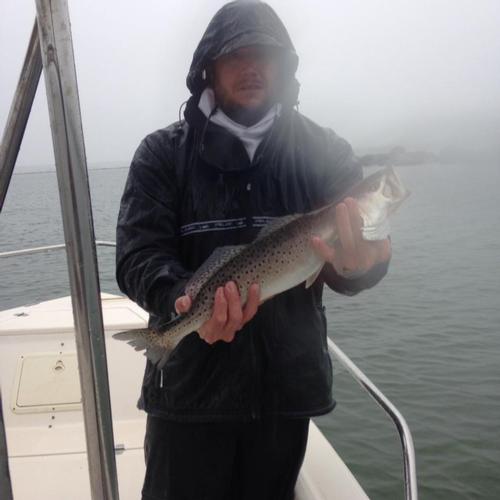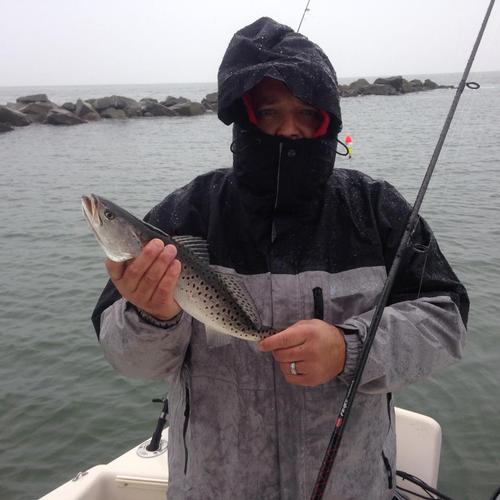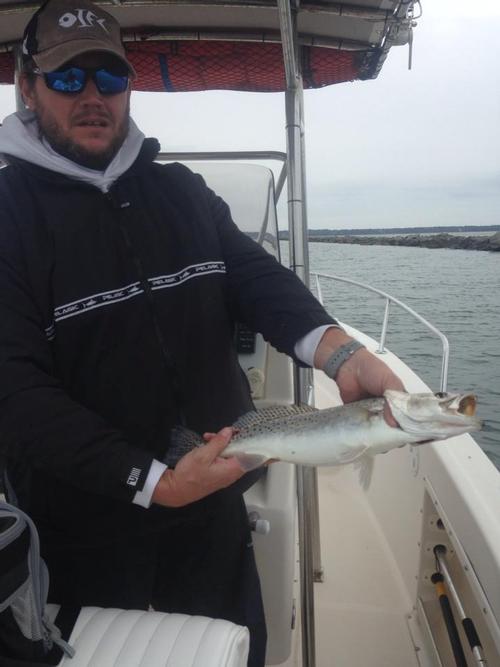 ---