"Jolly Mon " | OIFC | 06/11/15

THURSDAY, JUNE 18, 2015
7:00am-7:30am- Registration for "Rock the Dock" 12 and under kids dock fishing tournament
7:30am-10:30am- "Rock the Dock" fishing competition and awards
5:00pm to 7:00pm - Registration for the "Jr. Jolly Mon" at OIFC
11:59pm- On-line Jr. Jolly Mon registration closes
FRIDAY, JUNE 19 , 2015
12:00pm to 9:00pm - Tournament Registration at the OIFC
2:00pm to 3:00pm - Weigh-In for "Jr. Jolly Mon"
6:00pm - Complimentary dinner for fishermen and all guests
7:00pm - "Jr. Jolly Mon" Awards Ceremony
7:15pm - Captain's meetings
7:30pm - Pogie Bobbing Contest
10:00pm- On-site registration closes
11:59pm- On-line registration closes

SATURDAY, JUNE 20, 2015 - Optional Fish Day

7:00am - Lines in the water
2:00pm - Weigh-in opens
5:00pm - All boats with fish must be in weigh-in line (see rules for details)

SUNDAY, JUNE 21, 2015 - Optional Fish Day

7:00am - Lines in the water
2:00pm - Weigh-in opens
5:00pm - All boats with fish must be in weigh-in line (see rules for details)
7:00pm- Complimentary Dinner
8:00pm- Awards Ceremony
---
NOW OPEN



LONGEST AND TALLEST ZIP LINE ON EASTERN SEABOARD
AERIAL ADVENTURE COURSE
SWAMP BOAT TOURS
5550 Watts Road, Ocean Isle Beach, NC 28468
www.shallotteriverswamppark.com - 844-778-ZIP1 (9471)
MINUTES FROM MYRTLE BEACH, WILMINGTON, OCEAN ISLE, HOLDEN, OAK ISLAND.....


.
ABOUT THE OCEAN ISLE FISHING CENTER
Our mission at the Ocean Isle Fishing Center is to be the ultimate source for fishing in the Carolinas; providing the what, when, where and how-to you need to be a better fisherman. Beyond helping you to "be good", the Ocean Isle Fishing Center can help you "look good" as well. Featuring products by Guy Harvey, Salt Life, Pelagic, Eliza B., Atlantic Drift, Southern Marsh and Southern Fried Cotton.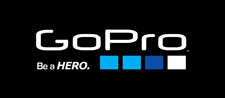 - Capt. Brant McMullan
---