"Rodeo Update" | Do Work / OIFC | 06/26/15
Capt. Rickey is doing my best to return to my new normal. Below is the 1st posting I have done of the Rodeo. If anyone weighed a fish in during the Jolly Mon and was in the Rodeo at the time please let me know.
Thank you all for understanding. Scarey thing is my bookeeping MAY get worse, if that's possible so help me keep an eye on me. It won't hurt my feelings if you point out a problem.
If you haven joined, it's not too late
- Capt. Rickey Beck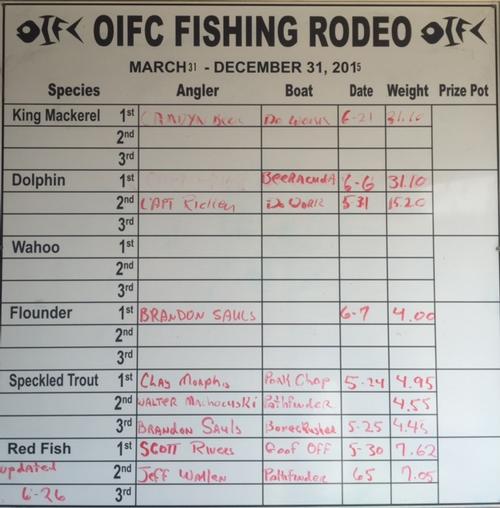 ---