"Much Needed Salt Fix" | Do Work / OIFC | 06/03/15
Sunday was our 1st trip since Nanny Bird passed. We needed it. Jeff, Jeremy Phillips and I braved some bumpy seas to make it to 750 ft deep water to try botttom fishing. The 1st drop yeilded a nice snowey rouper. Since we had 3 crossfitters on board we hand cranked it up. Whew! Next drop yeilded a golden tile. You guessed it, we hand cranked that critter in too. We then decided to pull up and troll our way to the Blackjack. Before we got there we had 3 nice mahi. They seemed to love crystal meth skirts.
Then we pulled in lines and headed for home.
Jeff & I needed that time away. Saltwater does heal. Thank you everyone for your kind words and prayers
- Capt. Rickey Beck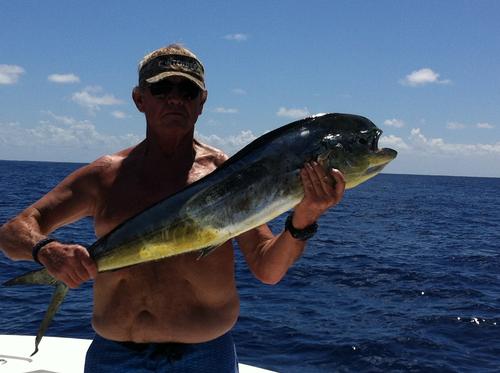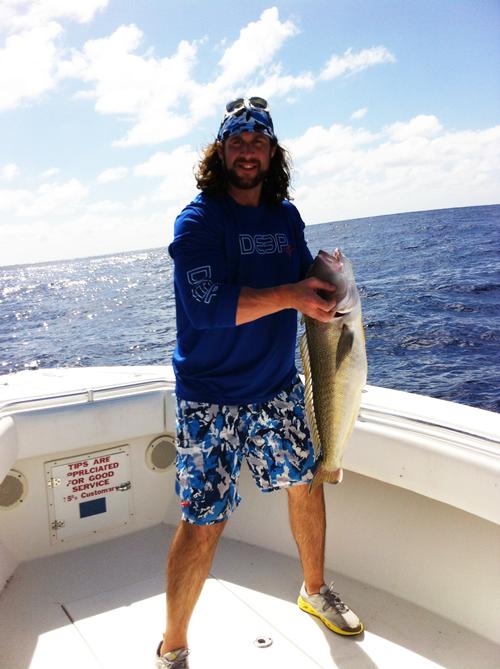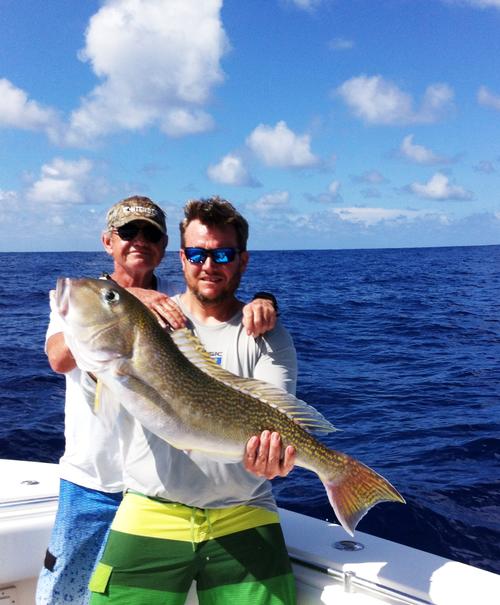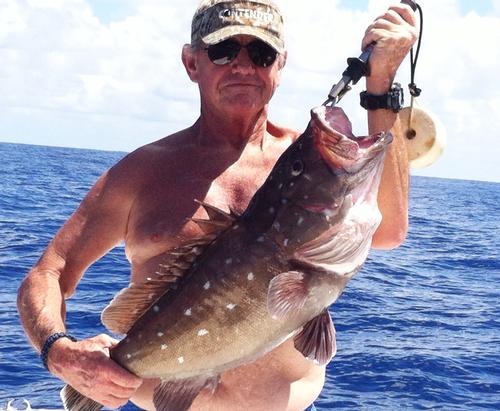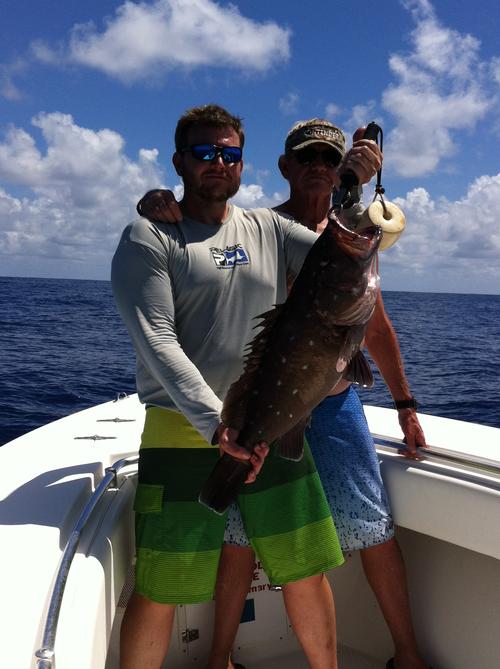 ---