"Night Before Tournament" | OIFC | 06/10/15
I have not done a very good job with my day to day reporting of the latest redfish tournament adventure this week. I've spent most of the week in Delacroix, LA hunting up the famed Louisiana pond pumpkins. The fish over in that area are notoriouxly orange and fat. Brant and I looked around for a few days, found some fish and caught a few. Yesterday, Brant went home and my wife and daughter came in to pump some new life into me as I was beginning to drag a little after the full week of hunting. I've covered over 500 miles of shoreline in Louisiana and MIssissippi trying to find THE hotspot. In general what I've found is scattered fish in multiple areas.
I'm now in Gulfport, MS which is where the tournament is being hosted. The big issue that's been on my mind all week is getting to the fishing grounds. We are checking out here in Gulfport and must cross about 25 miles of open water before we can get protection from the islands. The plan is to run back to Louisiana about 70 miles. That first 25 miles is going to be questionable for the guys in flat bottom tower boats like me. I will struggle in the rougher sea conditions but once to the fishing grounds I'll be in good shape. That's IF I make it to the fishing grounds. There is a distinct possibility I won't be able to make the crossing and thus won't be able to fish. It's a tough situation but unavoidable at this stage.
Nevertheless, I'm fueled up and staged for battle tomorrow. I'm not on the greatest body of fish but I'm hopeful I can pull it together. We are fishing for 2 redfish up to 27" and one redfish up to 30". Weigh in will be broadcast live tomorrow at www.theredfishseries.com around 4pm-5pm. Time to get it done!
- Capt. Barrett McMullan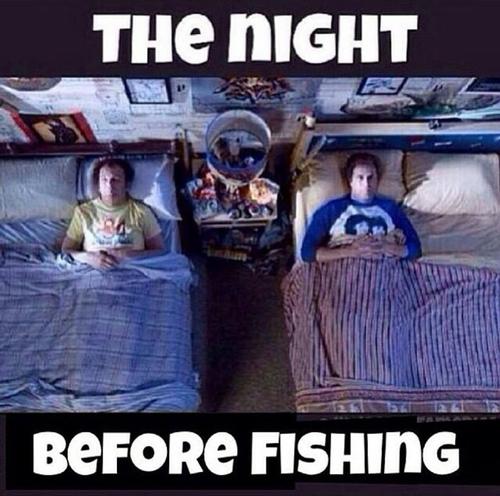 ---