"Wahooligans/Angler's Marine" | Hail Yeah / OIFC | 10/12/15
~~The standings have been updated and the list of boats qualifying for the SKA National Championship has been posted for division 9. Once again, division 9 leads the SKA in participation and will hopefully have a good showing in Morehead this year.
Wahooligans/Angler's Marine stared the year off strong by winning the Jolly Mon King Classic and finished the year in 4th place in the small boats for division 9. They are headed back to the National Championships for the fourth straight year. This team, based out of Holden Beach, has not finished outside of the top 10 in the small boat class since the team's inception in 2012. The team is made up of Billy Goss, Aaron Wilkinson, Daniel Blanks and Doug Farlow. They fish a 24' Cape Horn powered with a pair of Yamaha 200's. Team sponsors include: Anglers Marine, Clean Green Environmental Services and The Tackle Box. Take a look at their team page on Facebook at https://www.facebook.com/Wahooligans-Fishing-Team-412907545429012/timeline/.
- Brian Aycock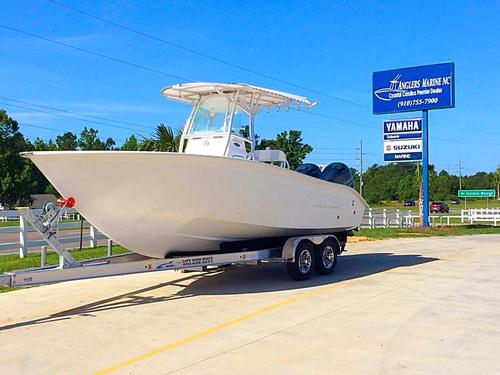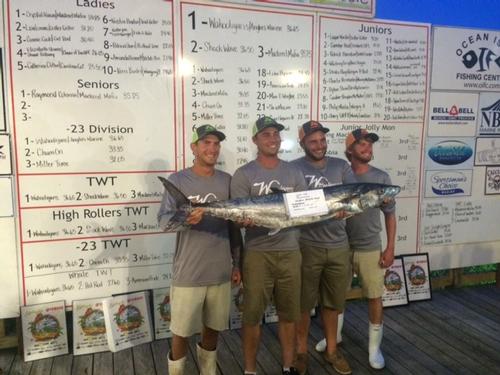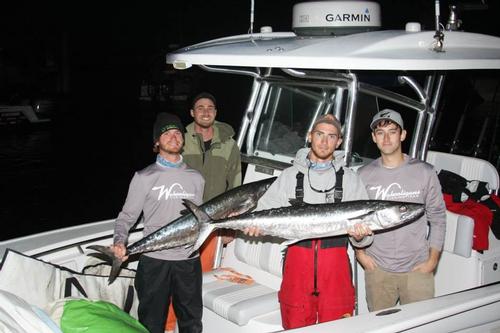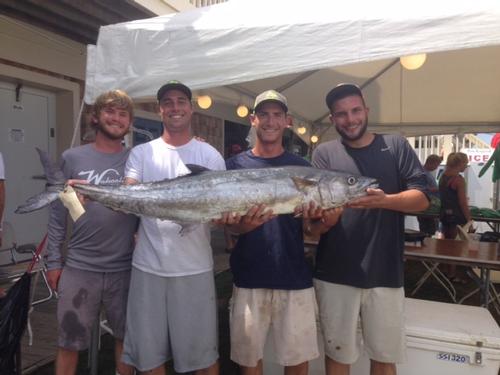 ---