"Got Em On" | Do Work / OIFC | 07/12/15
Team Do Work decideded to fish yesterday as did seceral others. There were some good fish caught, mostly on the other side od the shoals. I know Billy Nobles, Team Zebra and Shock Wave weighed in som nice ones. The sun didn't shine on us though. But that's King Mackerel Tournament fishing.
We found bait fairly easily right off the "high hill". They were flipping but were making mud balls in 5-7 ft. deep wated. Shock Wave located them 1st, threw once loaded up. They pointed to their starboard side, we slid in threw and loaded up.
The wind picked up just as predicted so we had just a wonderful day trying to stand up in the boat. I've been under the weather the past couple of weeks so I contributed exactly nothing to the effort except chuming over the side and holding down a bean bag.
Twice we had massive cut offs. I cannot say they were kings but I can say there are some monsters swimming in that ocean. To top our day off we hooked up with a big ole shark. Folks who know me understand I am bound and determined to get my picture made either rubbing or kissing a shark. He had other plans and promptly wrapped a prop. So those who saw us limping in on the starboard motor now have the reason why. Please don't mention it to Jeff. It gives him blood pressure problems. Good luck to everyone today. The water was beautiful and there ought to be some nice fish weighed in.
- Capt. Rickey Beck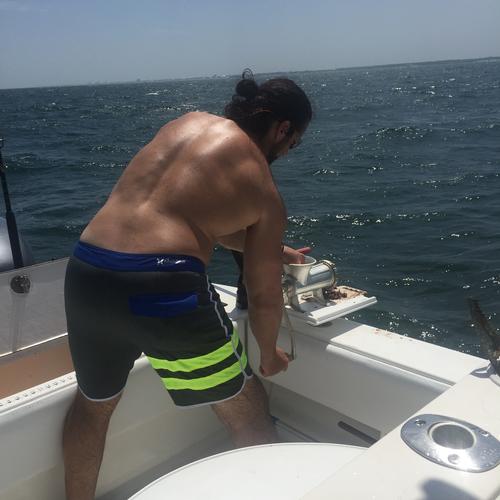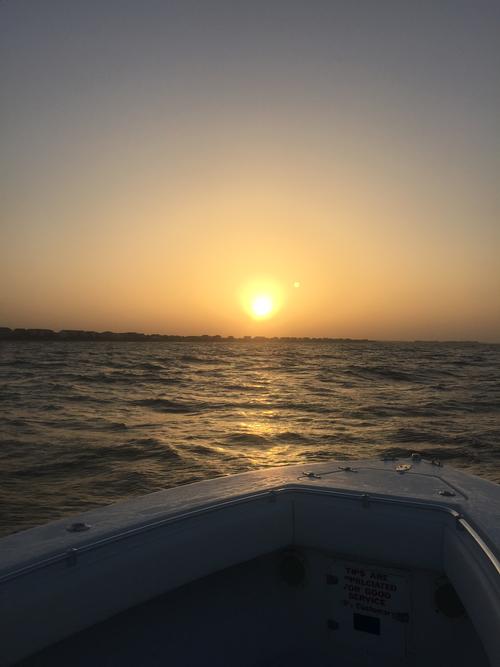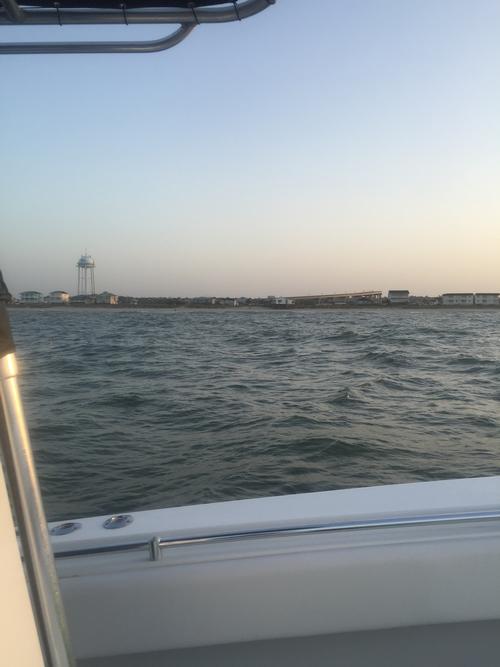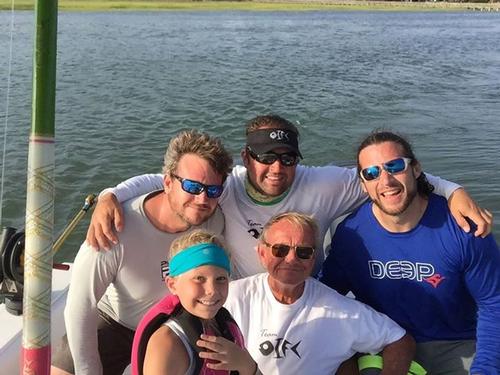 ---