"Nationals" | Do Work / OIFC | 10/21/15
Capt. Jeff and Capt. Rickey arrived in Morehead with the Do Work/OIFC Sunday afternoon just in time for the leaderboard posting of the Troopers Assoc. KMT. Along with Timmy Clemmons we went bait catching Monday and were joined by team mate Jay Utley Tuesday for some more bait catching. Pofies are thick along Emerald Isle beach in 8 to 20 ft. of water. You better have a good net. Theses boys are big and fast!!! Today (Wednesday), Capt. Rickey had to make an appointment in Wilmington while Jef, Jay and Jon Hayes did some fishing. They didn't fair too well but some other boat who were scouting did. The ocean about 20 miles out was a little bumpy.
I saw a ton (a NC Unit of Measurement) of boats on 17 headed to Morehead as I was leaving. Looks to be a good crown. I will be back up there tomorrow for the Captains' Dinner and hope to have some pics.
- Capt. Rickey Beck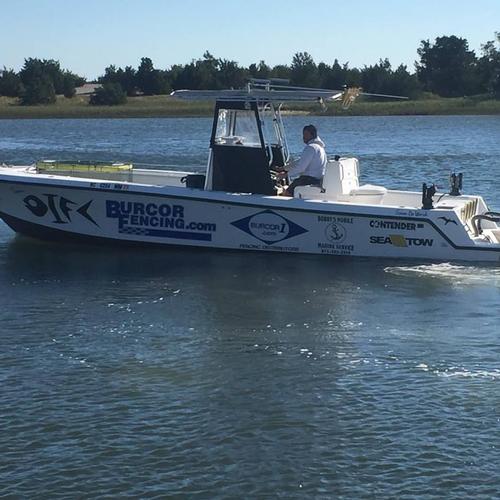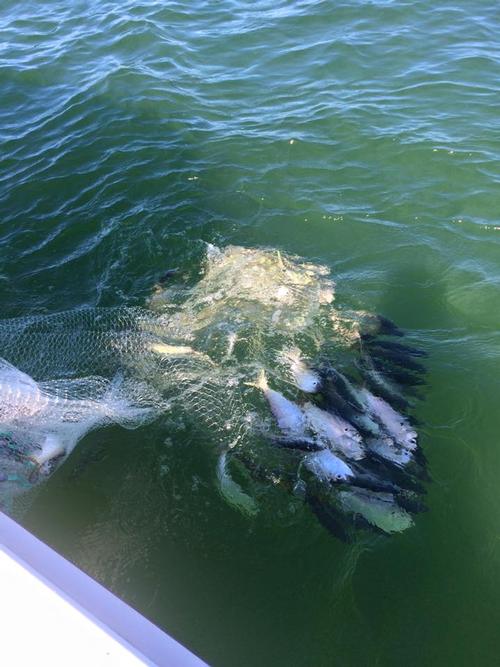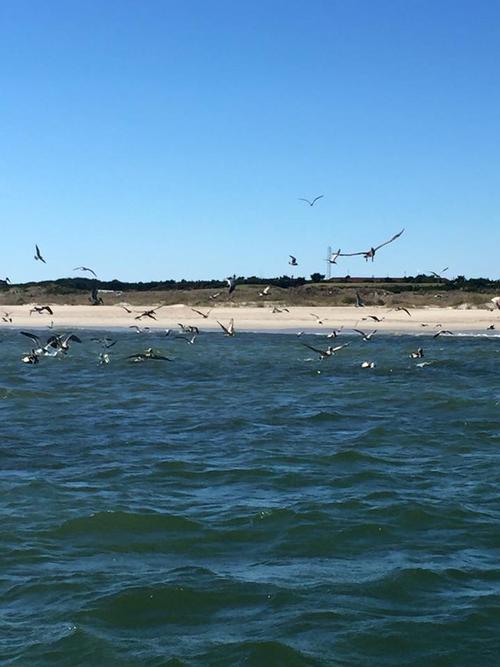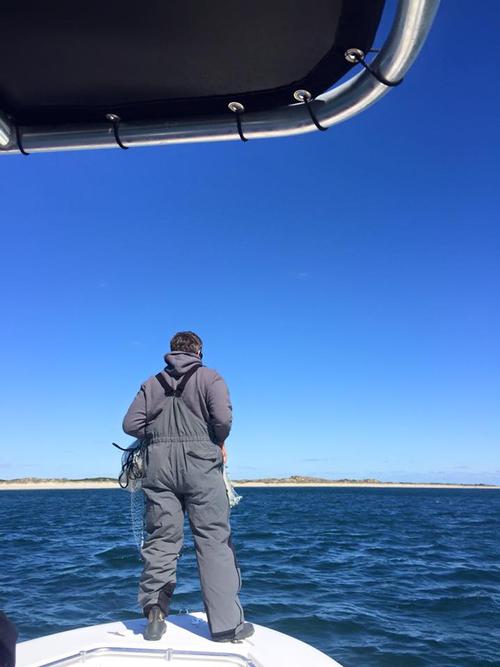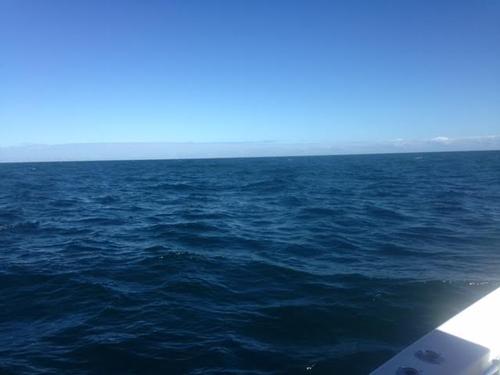 ---