"New Record" | Do Work / OIFC | 12/30/15
http://forums.noreast.com/17-inshore-tackle-techniques-lep/163398-flounder-length-age-weight-chart.html (This is a link to one of MANY sites on determining the age of flounder). Clay's flounder MAY have been around 8 yrs old. Feel free to comment.
Here is a picture of me holding Clay Morphis' 13 lb flounder. This Floundilliza not only takes 1st place in the OIFC Rodeo, but takes the leaderboard as the heaviest flounder weighed in at the OIFC. It was caught on a VuDu Shrimp, the same lure that won Clay the Trout Tournament. Congratulations !!!!!
- Capt. Rickey Beck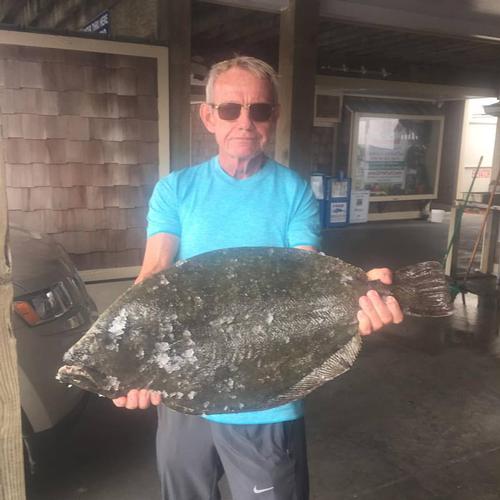 ---