"In Close" | Do Work / OIFC | 05/23/15
Below are a couple pictures by Trask Cunningham aboard his Contender the "Scale Bound" The kings are in close, this one was caught near Oceaan Crest reports are bait was off Youpon.
The 3rd pic is of Joe Seegers Jr.'s son. Let's not forget the spanish are here too.
The fourth picture is Brad Snider who was spanish fishing with his father and grandfather.
- Capt. Rickey Beck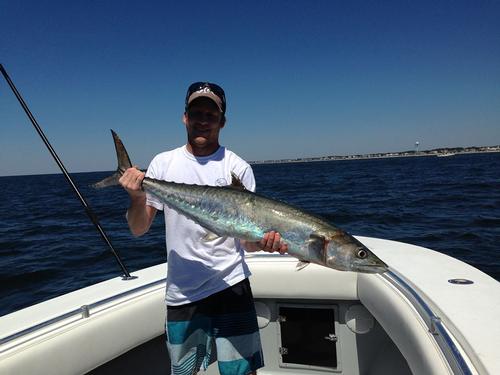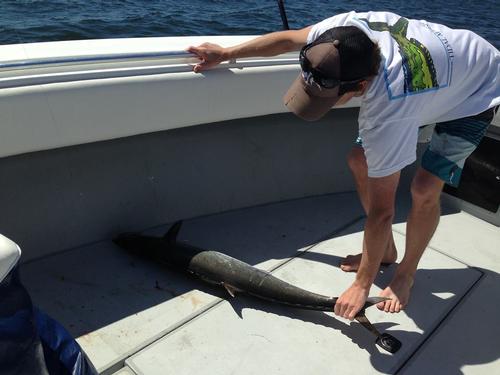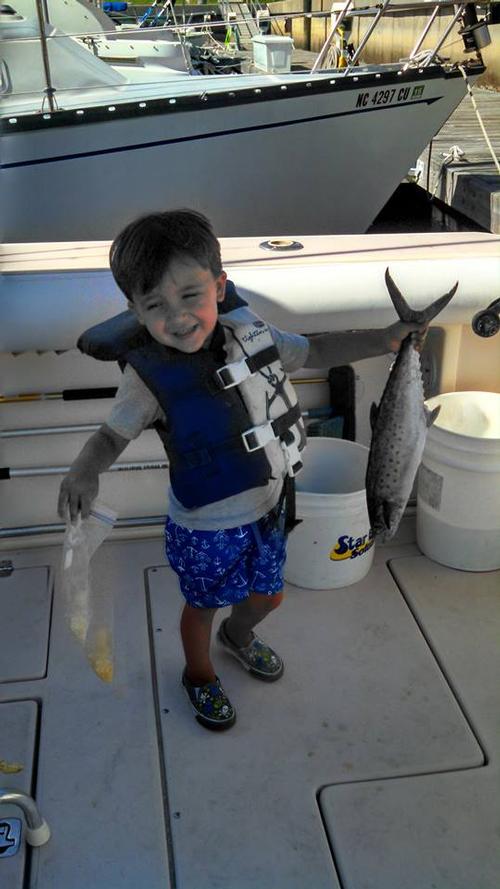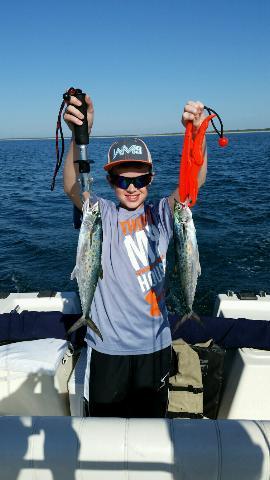 ---