"JOLLY MON VIP" | OIFC World Cat / Carolina Cat | 03/31/16
**ATTENTION ALL QUALIFIED JOLLY MON VIP CAPTAINS**
Tomorrow (4/1) I will officially be accepting entries for the Jolly Mon VIP from captains that have either placed in the top 30 in the 2015 Jolly Mon, the top 30 in the 2015 Fall Brawl or have been lucky enough to receive a transfer entry.
HOW TO ENTER: Tomorrow morning at 7:00AM, I will send out a mass email to these qualified captains. The email will contain a password to the online and print-out entry forms. CLICK HERE to be directed to the Jolly Mon VIP Tournament page and entry links. As stated in previous fishing reports regarding the VIP, I have yet to receive current/working email addresses from a few of you. Thus, if you DO NOT receive an email from me, Derek Treffinger, you have four options:
Option 1 – Email me at derek@oifc.com to request the password.
Option 2 - Call me at (704) 616-1615 to request the password.
Option 3 - Phone a friend that's qualified
Option 4 – Put it off until May 1st and let a waiting list member take your spot.
Lastly, if you experience any technical difficulties do not hesitate to call/email me.
It's about that time of year guys!!!
- Capt. Derek Treffinger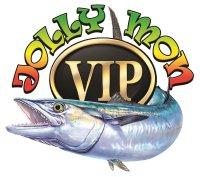 ---