"Rodeo Trophy" | Do Work / OIFC | 02/20/16
I was invited to dinner with Clay Morphis, Brandon Sauls (Whitney), Eddie Julian (Renee) and Mark Stacy. While there randon humbled himself and presented Clay and I with our 2015 OIFC Rodeo trophies. The picture was taken by Mark.
Get ready for an updated and fun 2016 OIFC Rodeo!!!
- Capt. Rickey Beck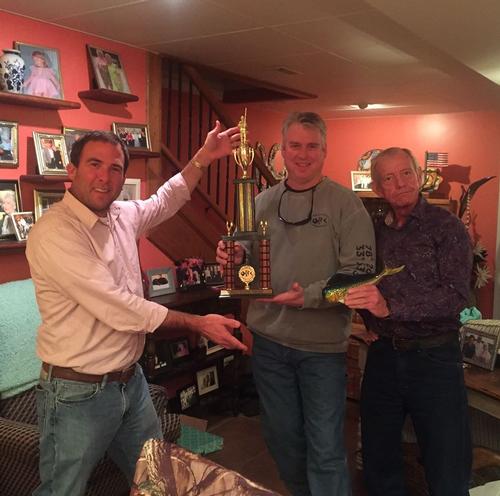 ---