"one Tough Customer!" | OIFC 2- 27' | 07/17/09
Captain Chris Dew was as proud as a papa when he called to have me meet him at the dock. He had taken John Aguiar and his 7 yr old son, Sabastian fishing today. When the seas turned rough, Sabastian hung in like an "old salt" until he caught HIS fish. Sabastian returned to the OIFC docks with a 4+ pound Spanish. Captain Chris said that as they trolled the waves were almost breaking over the side of the 27 ft. Contender, yet Sabastian hung in! A true future fisherman. Perhaps a future charter captain? They both hail from Hoboken, N.J.
While all this was going on Doppler was diligently performing his duties as official OIFC greeter as he posed with Robert from Pinehurst, N.C.
- Capt. Rickey Beck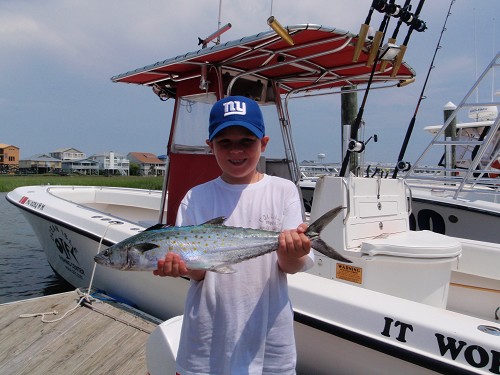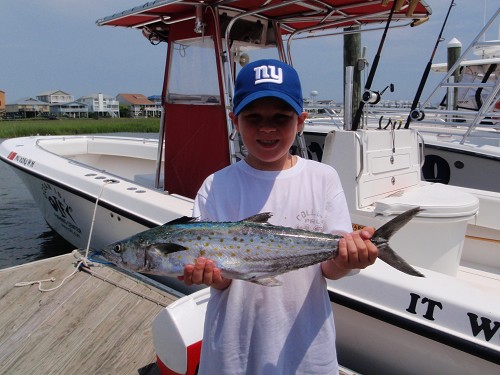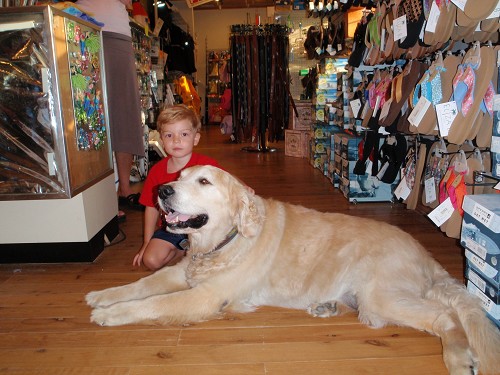 ---