"Morning Spanish" | OIFC World Cat / Carolina Cat | 08/19/09
Jeff and I on the "Do Work" joined the OIFC Charter Boats just off shore for some spanish fun this morning. The Carolina Cat headed on out and it sounded as if they had landed a gaffer dolphin and maybe a king before we left.
Back on the spanish scene we pulled #1 planers, a bird, and a 1 oz trolling weight with Clarkspoons. Most of the strikes came on the surface on the bird and trolling weight. They were so thick I was catching them with a top water plug, which to me is the most fun.
When I got back I was met by a very excited young man, Alex Parr. Alex had been fishing inshore with his dad, Matt aboard Kyle Hughes' Speckulator. Alex had caught a Carolina Slam, with two fine red's in the group. Alex said he caught all the fish except the flounder by himself. I see a future angler here!
- Capt. Rickey Beck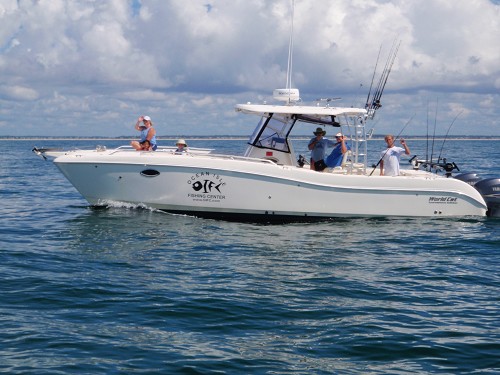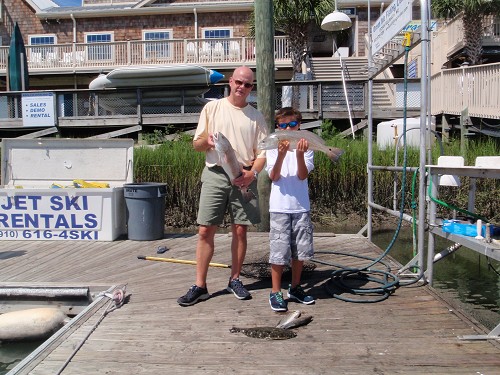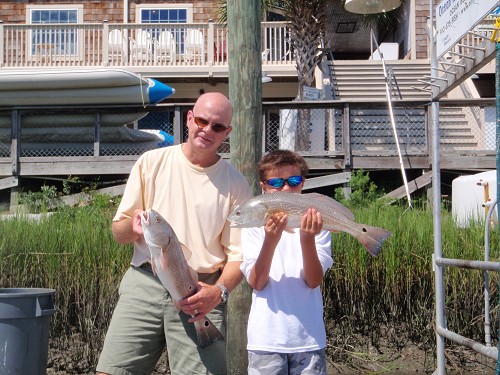 ---