"Bottom Time" | OIFC World Cat / Carolina Cat | 05/29/09
Captain Roger and 1st Mate Turtle took Peter Janich, John Neff, Bob Grimsley, Ron Andrews, Willie Maclean all of Greenville, S.C. and Kevin Kinzie, of Spartenburg, S.C. bottom fishing today aboard the World Cat. The charter spent the day landing huge Amberjacks as well as Sea Bass.
Meanwhile, Captain Brant and Captain Zach were on the Carolina Cat having a big time of their own catching Scamp Grouper, B Liners, Sea Bass, Trigger Fish and AJ's in the area of the Houston. Aboard the Carolina Cat were James Brown, Kenny Abel, Terry Sifford, Harold Broadway, Reggie Walker and Theodore Gladden all of the Salisbury and Charlotte, N.C. area.
It seemed everyone had a good time. Thanks guys for fishing with Capt. Brant's Fishing Adventures.
- Capt. Rickey Beck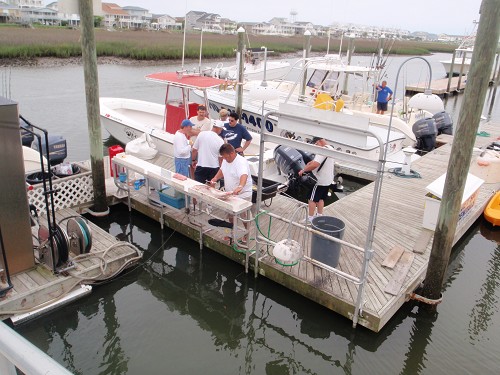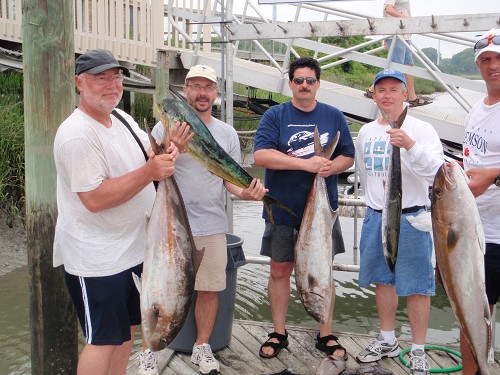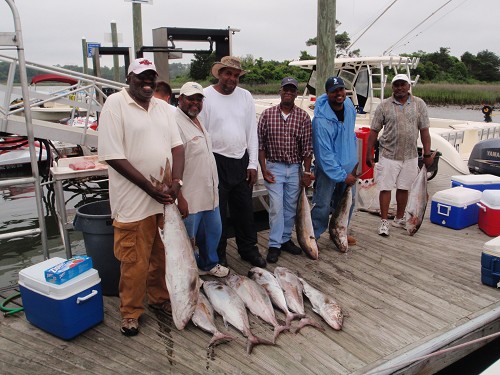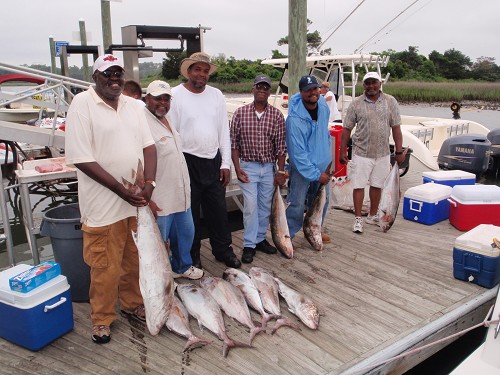 ---