"U.S. Open" | OIFC 1- 36' | 10/02/09
The weather today for the U. S. Open King Mackerel Tournament was beautiful. Totally opposite what was predicted, though participants said the ocean turned fairly rough after the passing of a front.
The Open was well represented by S. Brunswick County by "The Fishin Physician", the "Carolina Saltwater, the "Miss Janelle, as well as the OIFC Yellowfin. There were approximately 450+ entries and a lot of kings were weighed in. The 1st place fish was 40.? lbs, 2nd was 38 lbs caught by John Brown of Bolivia, N.C., and the 3rd was 35 lbs. caught by Thomas Hayes of Thomasville, N. C. The average weight was in the mid 20 lb range with a few in the 30's. Tomorrow is yet another day of fishing and we'll see what it brings.
The important message the Tournament has sent is that the kings are along our coast. Also in talking with some fishermen it seems that the best places to get bait is from the Lockwood Folly Inlet to just off OIB. Perhaps once the Tournament is over we can learn where are the best places to find the kings.
****Just in at 11:00 pm..received unconfirmed report of a 43 lb king being weighed at the end of the day
The pictures are of The OIFC Yellowfin, Captain Amy, and 1st Mate Carolyn, as well as random shots of the weigh in.
- Capt. Rickey Beck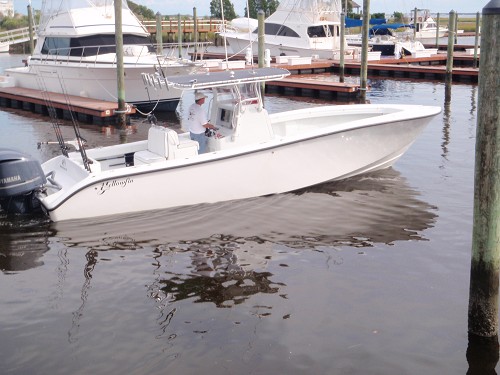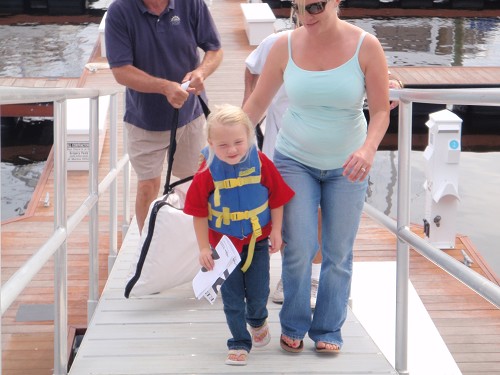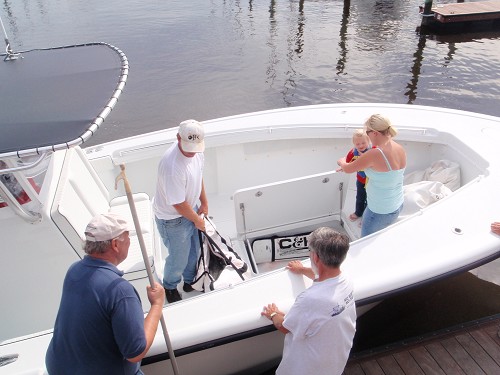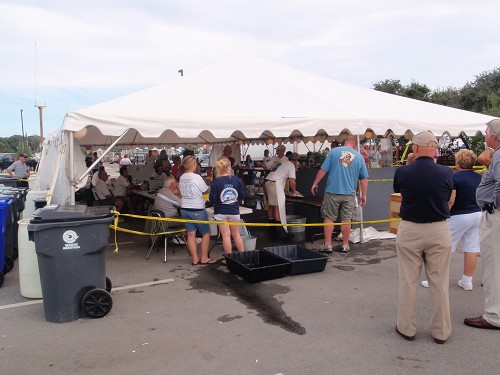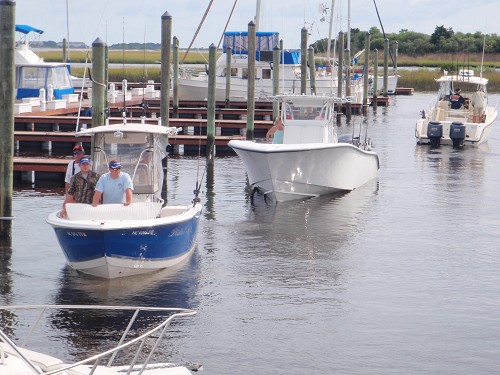 ---