"Good Times" | OIFC World Cat / Carolina Cat | 04/12/09
Today is the kind of day we live for at the OIFC. Captain Roger had an extremely productive day on the Carolina Cat. He had a 3/4 day charter, bottom fishing with Al Thompson, Manny Thompson, Jerry Prater Sr., Jerry Prater Jr., and Tommy Hunt.
The crew fished several locations in 65 feet of water with a water temperature of 63.6 degrees. They used cut bait, squid as well as cigar minnows and pin fish they jigged. Jerry Jr. had the hot hand and was rewarded with 2 fine flounder and a great snapper. In addition they boated several keeper sea bass and had fun fighting sand tiger, dog and black tip sharks.
The first boat to leave the docks this morning was the "Get Busy", captained by one of the best in shore captains in our area, Captain Jeff Williamson. Jeff's operation is "Get Busy Charters" and can be chartered through the OIFC. Jeff was accompanied by Captain Jeff Beck of the OIFC. They fished exclusively with live shrimp, which Jeff Beck and Brian Aycock had netted earlier on their "Shrimpn' Ain't Easy" Atlantic. Jeff and Jeff struck gold catching flounder, red drum and black drum. The trout eluded them so they couldn't knock Austin Aycock off the Rodeo Leader Board which was one of their goals. The flounder were in the 13 inch size range so they were released. The drum were all legal, but they too were released. People knowledgeable of our area can take one look at the pictures and tell where they were fishing.
Today is the kind of day we live for in our world...beautiful weather, fish that cooperate and fishing with good friends. That's the OIFC Stimulus Package. Come and be a part of it.
Camdyn Lynne Beck was a contributing reporter.
- First Mate- Rickey Beck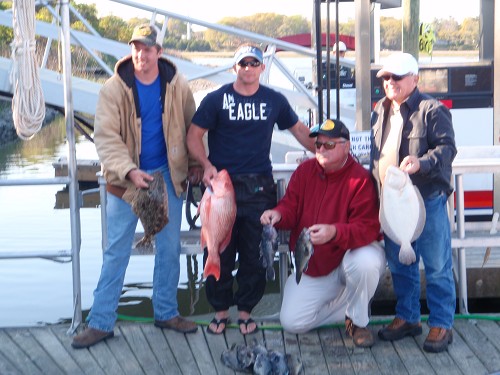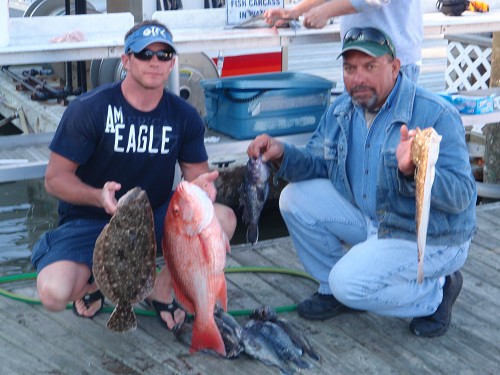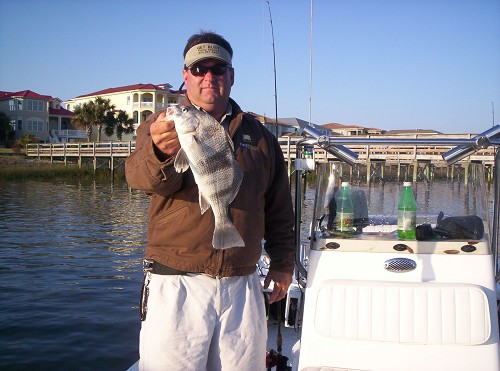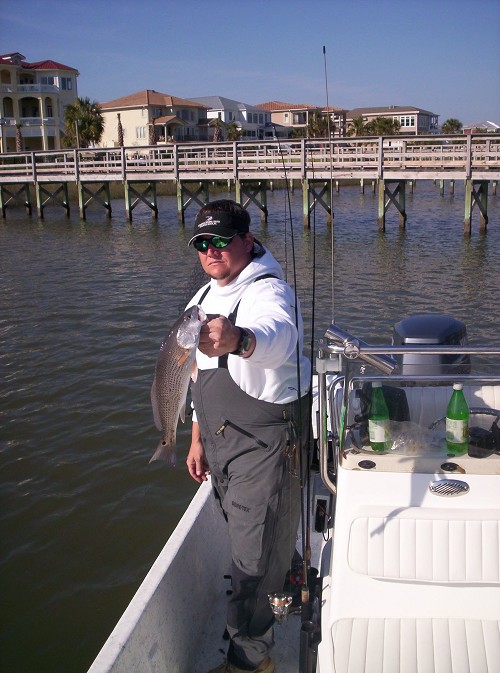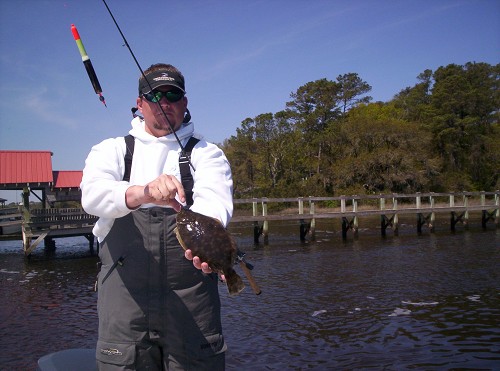 ---