"" | OIFC 1- 36' | 09/16/09
Captain Jeff Beck ("Do Work") and a fellow employee figured they would get in on some of the recent king action. So armed with his Captain Brant's Custom Pogy net and his rods equipped with Speedmasters he headed out to the 90's. They found bait just east of the Shallotte Inlet and also found seas flat enough to run his 24', 250 hp Yamaha powered 100% OIFC gas fueled, Sea Hunt 37 mph. (That's a lot of plugs at one time, almost like NASCAR).
Once there they set lines and immediately began getting king strikes, they also watched as a sail fish tailwalked for about 45 seconds right off their bow. They also heard an angler catching kings at Christina's. Check out some of the pictures they took while at the 90's.
- Capt. Rickey Beck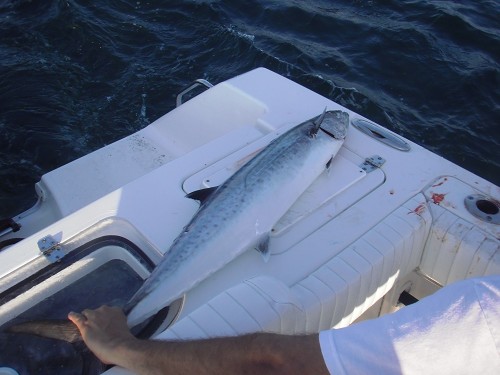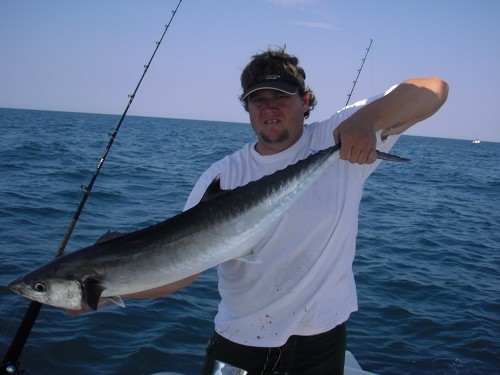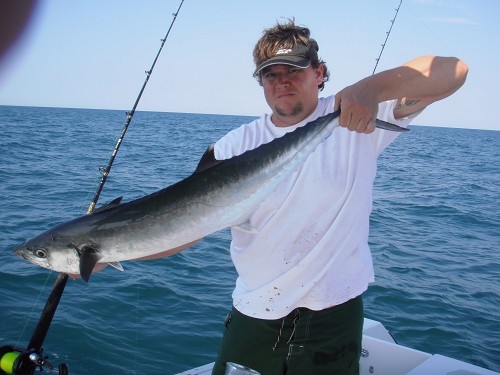 ---