"Four Sons" | OIFC 1- 36' | 08/08/09
The David family, Douglas, Patricia,and Alex, along with the Tabbert's, Wayne, Colton and Landon all of Raleigh and OIB were joined by Yorke Pharr today aboard the David's Four Sons center console Boston Whaler as they fished the Shark Hole.
Alex and Colton landed the biggest 28.3 king any of us have ever seen. Everyone on the OIFC docks guessed it would be a citation fish, but we were fooled! Yorke said the mackerel was caught with an OIFC pink skirt. Congratulations on a fine fish!
- Capt. Rickey Beck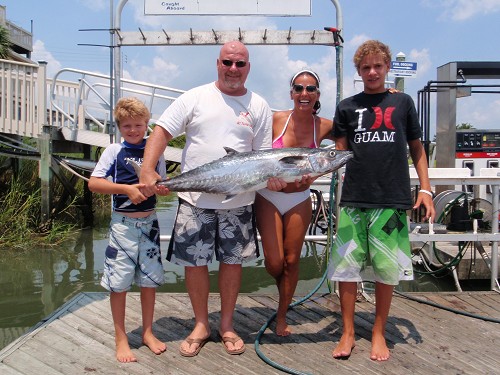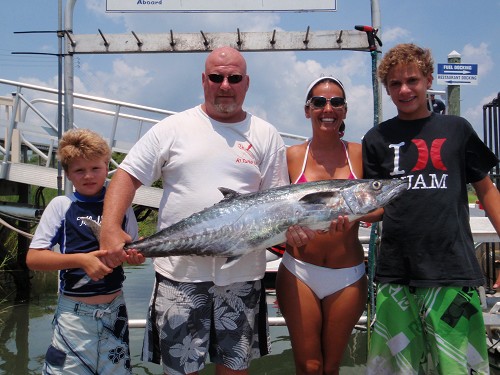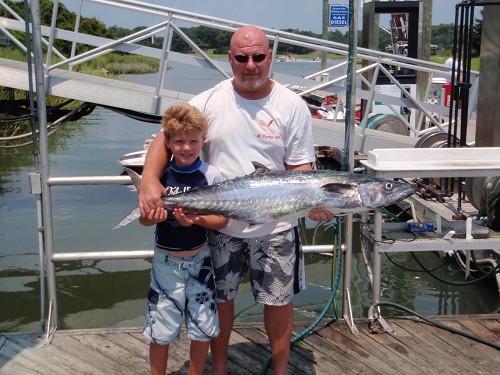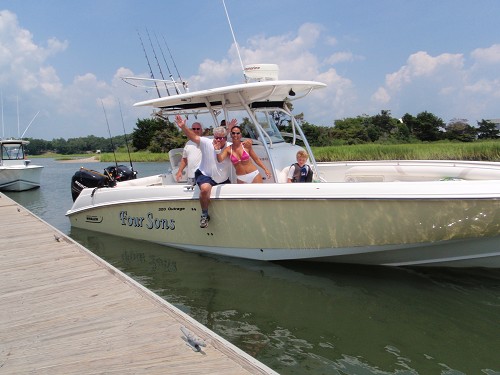 ---