"Melon Ball" | OIFC 1- 36' | 08/08/09
Three of the most notorious fishermen in S. Brunswick County, Brian Aycock, his son Austin and Brandon Sauls went on a flounder mission today. Brian caught a 9.2 lb. flounder, and Brandon landed a 5 lb'r. Austin brought in what was left of a flounder after it was nailed by a barracuda as he was catching it, and what was left still weighed 4.5 lbs!
Now, this bunch said they were fishing their new hot spot named the Melon Ball, this reporter isn't too sure about that!
Brandon wanted it known that Brian's flounder was caught via Brandon aboard the Bone Crusher......see what we have to deal with at the OIFC. Brian's Flounder lands him in 2nd place in the flounder division of the OIFC Rodeo.
- Capt. Rickey Beck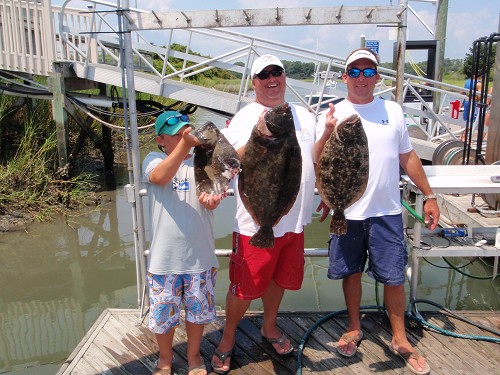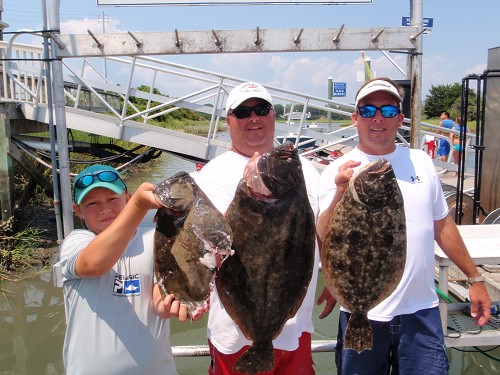 ---