"Local Fishing Report" | OIFC 1- 36' | 11/10/09
Finally got a chance to take my dad king fishing. He had heart valve replacement surgery 6 weeks ago and felt like going, so we went. He did good and Joshua did Great. We went 24 miles off shore and had a ball!!!!!!! Thankfully I had Dylan with me as we had a Chinese Fire Drill of sorts.. I was on the bow with Dad trying to gaff has king, ( he gave out half way through his first one he hooked up with but I talked him into staying with this one till we got him in) and had two reels peeling almost into a meltdown off the back. I finally gaffed Dad's king and looked back to see Dylan on one rod and my 6 yr old Joshua holding and fighting the other.. It was nuts.. We only kept 4… 1 for supper and 3 I owed to a neighbor at the condo for letting me borrow his cordless drill last weekend. We had a ball!
Forgot to tell you that my Dad is 83.. what a great day..
Stick Slinger
Jim Bowen
- Capt. Brant McMullan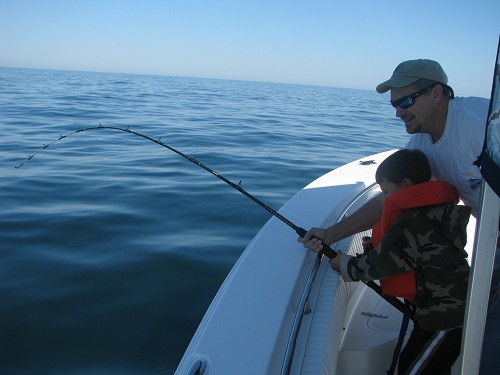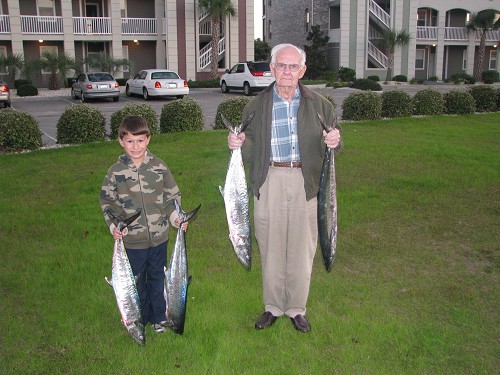 ---