"Teamwork" | OIFC 2- 27' | 10/09/09
Captain Jeff Williamson had a guide trip today with David and John Waite of Columbia, S.C. At the same time Captain Chris Dew aboard the OIFC-2-27' had a charter with Wade Mills, J.R. Little and Shelton Moore of Marshville, N.C.
The two boats stuck together and fished the Old River Channel Buoy using pogies they caught off the "High Hill". They said the pogies floated the net. The crews said the ocean had some swells but was very fishable. Along with the kings, John Waite landed a 6.60 lb citation spanish mackerel.
Check out the pictures below of today's catch.
- Capt. Rickey Beck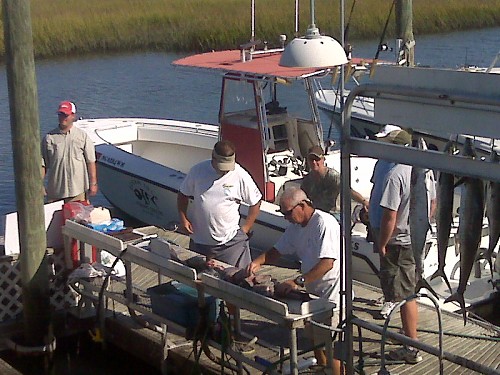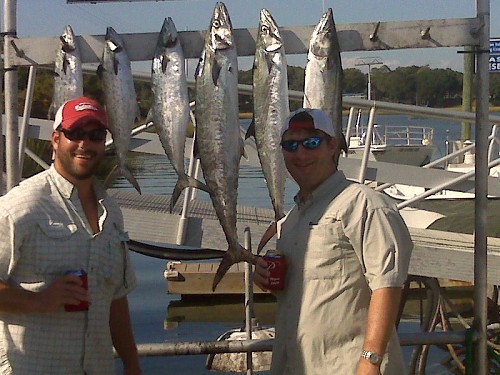 ---