"Look like a Pro!" | Tiberias - 22' | 03/23/16
I don't always catch fish, but when I do, I look like a Pro in my HUK fishing gear! HUK gear is awesome! High performance gear that keeps you cool, dry and stain free. It is back in stock for now. Better come get it while supplies last as this is the hottest gear on the market!
Meanwhile, the trout bite has been pretty good in our area. Most are on the small side with a few keepers in the mix. A few flounder have also eased out of the mud getting frisky as the water temperatures are on the rise. The redfish have been tough and seem to be on the constant move. We found them good a couple of weeks ago and they disappeared. Found a few yesterday and the dolphins moved in shutting that bite down. Chartreuse and white colors in many different styles of plastics are working right now. Some of the most common styles are 4" sea assassins, 3" Vudu Shirmp, and 4" Vudu Mullet all are avaiable here at the OIFC. See ya on the water!
- Capt. Jacob Frick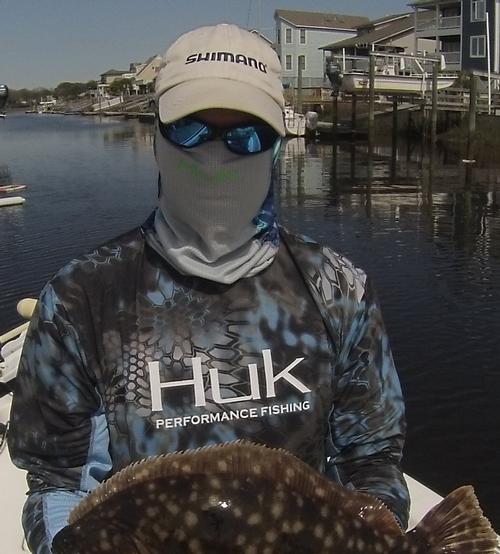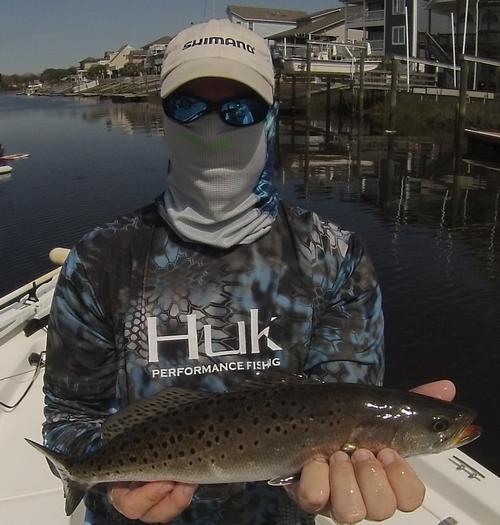 ---