"Today's Stream Report" | OIFC 1- 36' | 03/09/10
How'd our Gulf Stream trip go? NOT TOO GOOD! We checked the temperature shot this morning and saw that the warm water had moved. But since we were already dressed up and had our crew together we elected to go anyway.
We worked the Black Jack and the Steeples pulling ballyhoo with Aliens and other skirts. The warmest water we found was 68 degrees at a depth of 300 feet. The only fish to strike was a false albacore. Apparently we didn't go far enough. Another crew fished between the Nipple and the Steeples and struck gold! Check out their information on this link.
We elected to shift to bottom fishing using Roscoe Jigs (check Zach's groujper) and squid. We caught several sea bass and the all protected grouper. Which we released. That's right Mr. President we let them go free. See this link.
The seas were beautiful as was the overall weather. No doubt as spring approaches and based on the good fortune of the Blu by U fishing team the game is on! As you can tell by the pictures, we had a blast
Another note, I took 1st place in the sea bass division of the OIFC Rodeo, Benji Faulkner is in 2nd, and Captain Roger Gales is in 3rd. I'll have a full update on the Rodeo in the next couple of days.
- Capt. Rickey Beck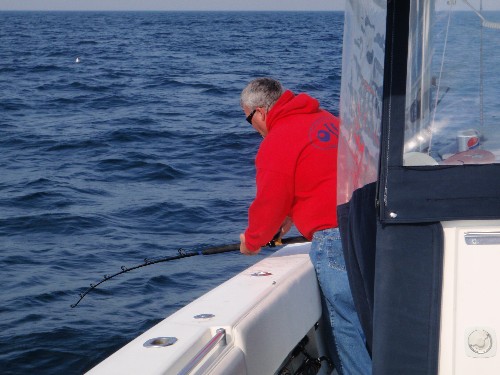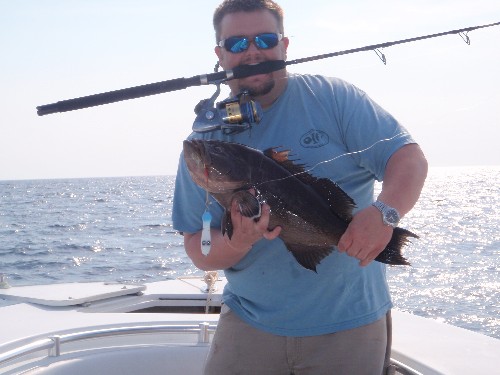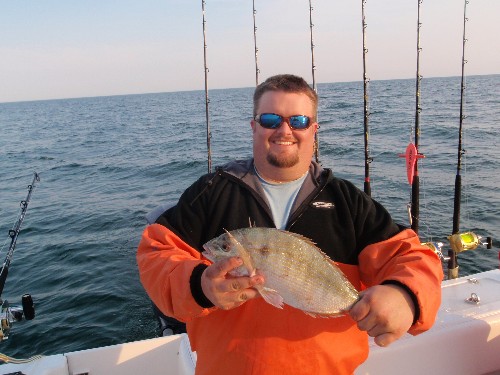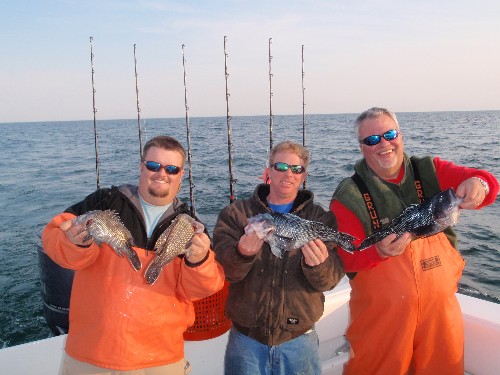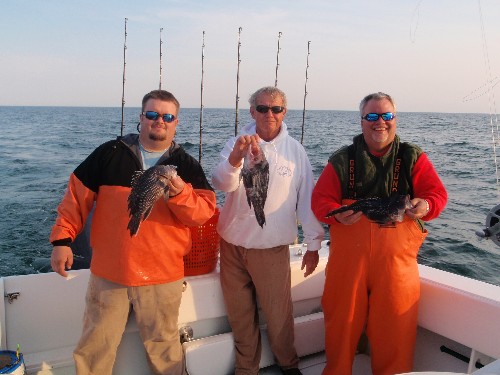 ---