"Just In!!" | OIFC 1- 36' | 08/30/09
The Fishing Report ticker tape has been abuzz in the past few minutes with the latest fishing information:
Congratulations to Team OIFC Yellowfin for winning the South Brunswick Islands King Mackerel Tournament with a 29.11 lb king. The fish was caught on live bait in about 90 ft of water.
Also congrats. to Captain Jeff Williamson for an inshore slam on a charter today. He caught several flounder, red drum and a trout. Below is a picture of Jeff's slam.
An additional shout out for a very accomplished OIB fisherman, Dr. Jeff Wallen for his inshore slam yesterday. He had 9 flounder, with the biggest being 20 inches, 2 red drum in the 7-8 lb. class and a 17 inch trout which was released. His fish were caught at the end of a rising tide on mullet minnows.
Expert OIB fisherman Brandon Sauls has posts on his Facebook page chronicling a great day of fishing. Check it out!
By all reports from our off shore and in shore anglers the fishing is right on the razor's edge of taking off!
- Capt. Rickey Beck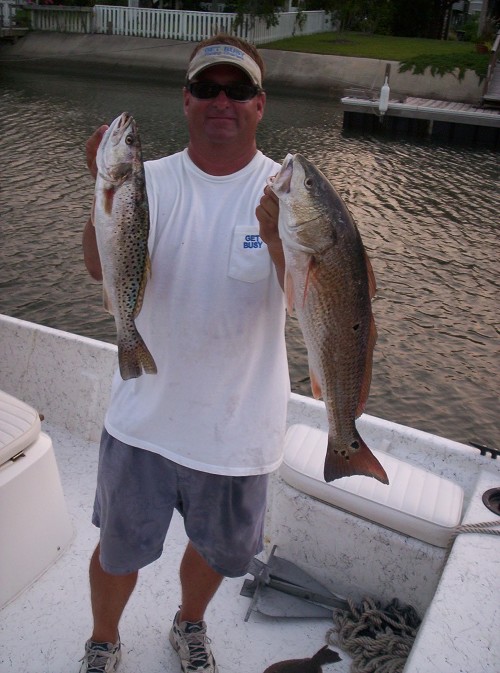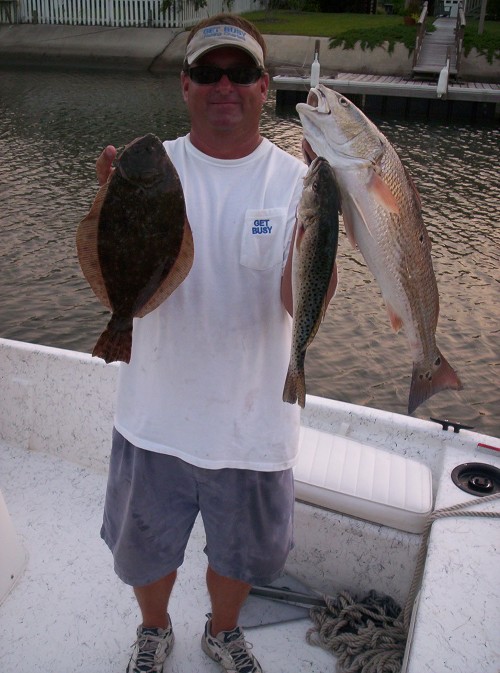 ---