"Birthday Wahoo" | OIFC World Cat / Carolina Cat | 01/21/10
Tuesday was Keith Gurganus' 46th or 56th birthday, depending on who's telling it. This time the reporter is Robbie Dial....yes, Robbie, I just threw you under the bus.
Robbie, Keith, the birthday boy, Jim (?), there I go again Robbie, joined David Braswell aboard his "Getting Jiggy" Yellowfin for a great day of wahoo fishing. Robbie said the water was glass slick and the bite was red hot. They went 3 for 4 with their fish weighing in the 60, 50 and 30 lb range. There were several boats fishing with them and many were having multiple hook ups.
If the weather cooperates it ought to be game on! Thanks for the report Robbie, and good luck with your fishing buddies. I am getting in more reports of wahoo hook ups so stay tuned to the fishing report.
- Capt. Rickey Beck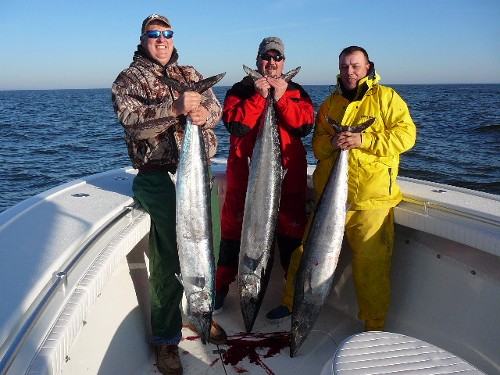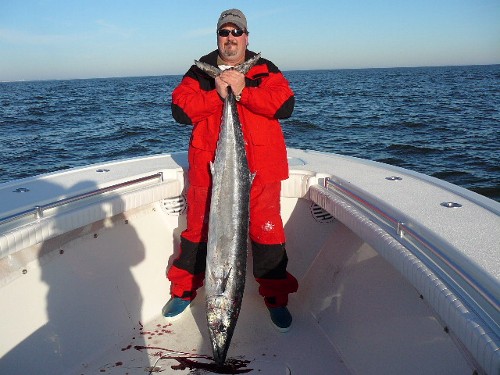 ---