"69 lb Wahoo!!" | OIFC 1- 36' | 12/01/09
Jeff Martini (Martini's Fine Dinning in N. Myrtle Beach) sent this picture. Robin Williams of Sanford, N.C. ( in the OIFC hat) was the angler on the fish. Joey Brinn is also in the picture. The guys were using reels spooled at the OIFC and wanted to thank Captain Steele and the OIFC for the tips and the reel spooling..
Also, Randy Lingerfelt reported catching black fin tuna, bonita and several kings while fishing the Atlantic Ledge this weekend. Randy stated he was trolling between 2.5 and 3.5 mph and was pulling Bait Master Cigar Minnows with pink and pearl C&H skirts. I am at this time unable to download his pics.
- Capt. Rickey Beck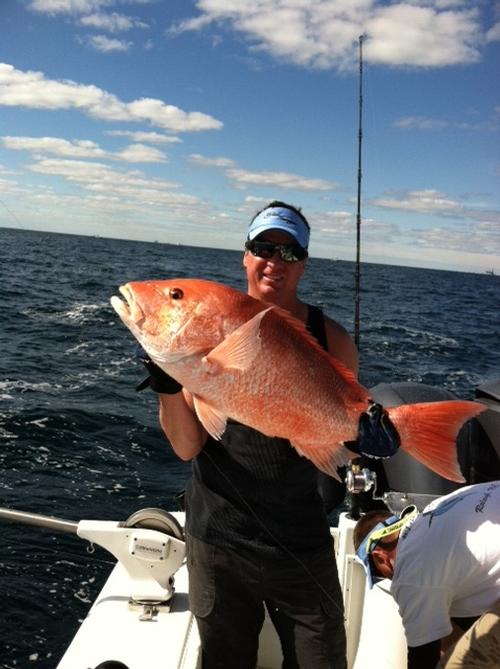 ---