"Caudle Reef" | OIFC 1- 36' | 09/11/09
Capt. Jeff B. and I had half a day to fish today, so we decided to take the "Do Work" to the Caudle Reef. Bait was easy to find in the ICW, in fact the mullet were as thick just of shore.
Once at the reef we found the area to be teeming with life. On the bottom were sea bass and flounder and on the top were spanish. We had anchored and the spanish were breaking just outside the range of my Gotcha Plug. We could only stay an hour or so, but during that time I caught several sea bass and Jeff boated the 2 nice flounder as seen in the picture. A nice tool to have is the chart we sell at the OIFC which details the structure at our artificial reefs.
The ocean was glassy flat as the wind was out of the north. The weekend should be the same. Come on down!!
- Capt. Rickey Beck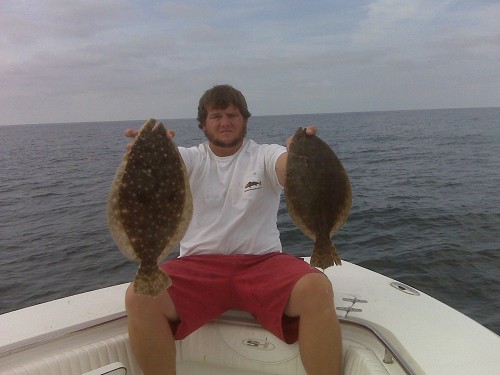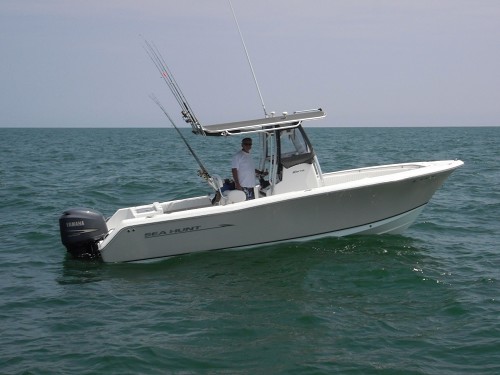 ---