"And now, the rest of the story" | OIFC World Cat / Carolina Cat | 03/22/10
Loading the player...
As a follow-up to Capt. Rickey's Report on Saturday, I wanted to take a minute to discuss the trip in a little more detail and share some on the water shots of the fish that were released. To say that Speed Jigging works is a bit of an understatement. Our group showed up Saturday morning bright and early armed with an arsenal of jigging rods and metal that they had been collecting all winter, eager to put it to the test. The plan was to go out, drop down and do a little jigging then switch over to trolling for Wahoo and Blackfin around noon. We arrived at the Blackjack mid morning and Capt. Chris Dew expertly proceeded to put the boat over some great bottom structure where we marked a few fish. Even though our charter lives up in Maryland, they had heard of a very close friend of mine, Roscoe and that was the first thing that a couple of them tied on, along with some Shimano Butterflies and assorted other jigs. Within 2-3 drops, everyone was hooked up, reels screaming from all four corners of the boat, doing battle with creatures from the deep. This went on constantly for about 3 hours, with Capt. Chris keeping the boat on a perfect drift and both of us running all over to assist in boating monster fish, many of them being released with tears in our eyes due to current closures on certain species. Around noon, we got a report from the Quick Draw boat that the trolling had been very slow with only a single knockdown so we had a quick team huddle and our crew said "lets keep jigging, this is too much fun". We did decide to make a move out to the Steeples to jig 300-400 feet deep. That's when things got really interesting. Huge fish caught, many lost. We had large pelagic species literally bite through a 300# Kevlar assist hook and had another fish so large that it pulled a 200# split ring apart, taking the jig in the process. The 60+ mile ride home was a quiet one with all 5 anglers feeling the strain of catching over 75 fish in deep water on extremely light jigging tackle. As Capt. Chris and I talked about on the way to the hill, in years past, that Gulf Stream trip could have been an entire day of fruitless trolling but instead turned into shear chaos for 8 straight hours… I can talk and show you pictures of the success of jigging but until you see it first hand, you cannot appreciate how incredible it really is. I urge you to try it out. We are fully outfitted for jigging on our charter boats and here at the shop, I have everything you need to get set up on this fishery. I, for one will not leave the dock, headed to the stream without jigging gear ever again.
- Capt. Steele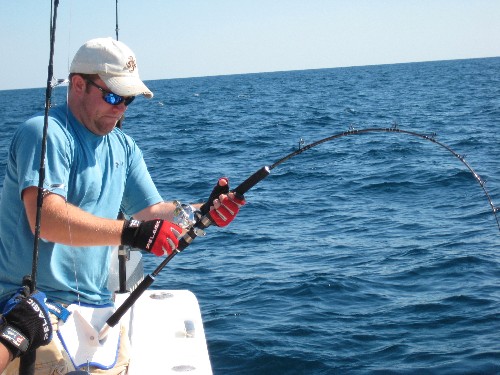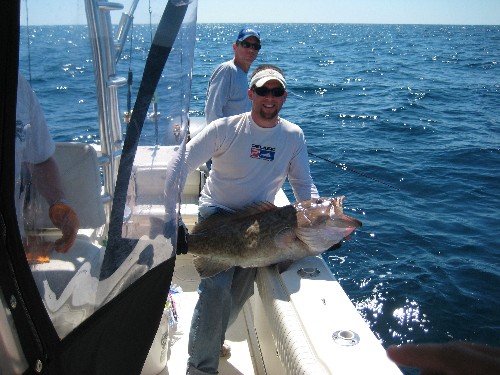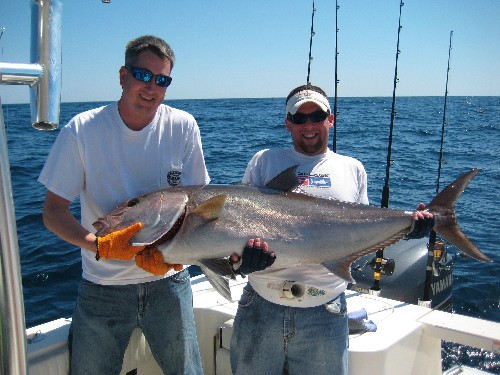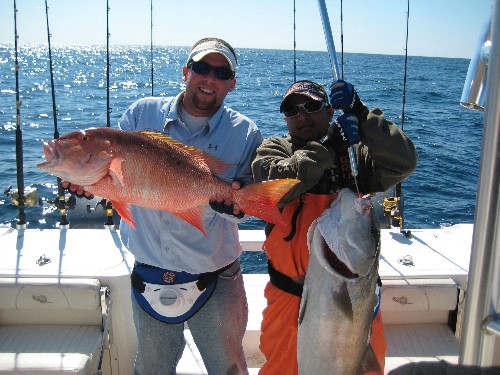 ---