"Happy 47th Birthday Steele!!" | OIFC World Cat / Carolina Cat | 03/06/10
The birthday boy, Captain Steele Parke celebrated his 47th birthday with a sea bass charter aboard the World Cat. Joining Steele was Captain Chris Dew and a group of guys from all over America..Chicago, N.Y., Baltimore and Raleigh.
Mario Russon, Sanjay Ginde, Adam Parrish, Kevin Mitchell, Randy Loo and Marcel Walden fished the 7 Seas in search of the perfect sea bass habitat which wasn't also infested with Spiny Dog Sharks. Their best attempts were in 80 ft of water with temps of around 49 degrees.
The good thing was they found plenty of sea bass, enjoyed doing battle with the sharks and helped Steele celebrate his birthday doing what Steele loves to do...FISH!! I did get your age correct didn't I?
- Capt. Rickey Beck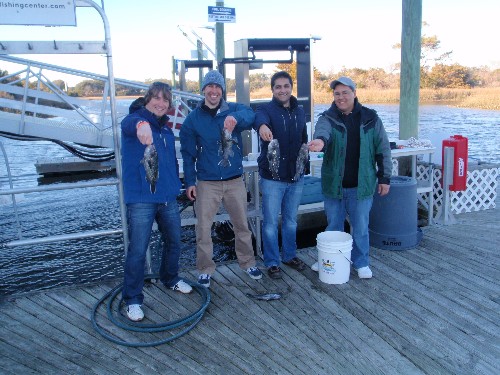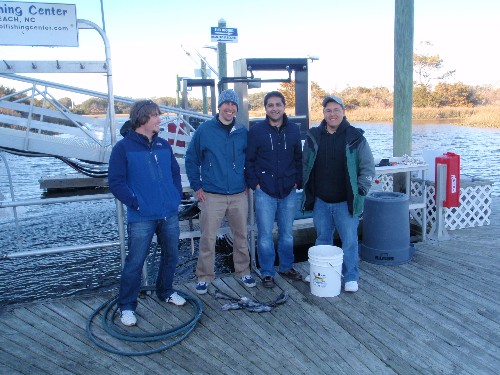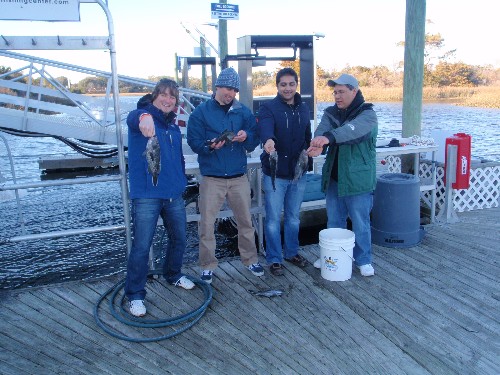 ---