"AR's Producing" | OIFC 1- 36' | 08/16/09
Jeff and I didn't have much time today, so we decided to take our Sea Hunt "Do Work" to the AR's for some flounder action. First off we found pogies, which were all over the ICW. One cast of Capt. Brant's Custom Net and we filled our live well. This made catching bait a breeze. We're talking about going to a smaller version of of the net for inside.
We headed out to the Caudle reef where Jeff has some productive structure marked on his GPS. We threw out a marker and in a short time landed three good fish. The place was loaded with spade fish and jelly balls. We fished them but couldn't catch any. I'll have to get the low down on spade fishing. When the tide went slack the bite stopped and we headed to the hill..
- Capt. Rickey Beck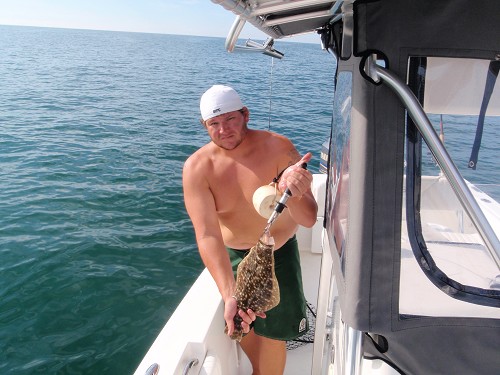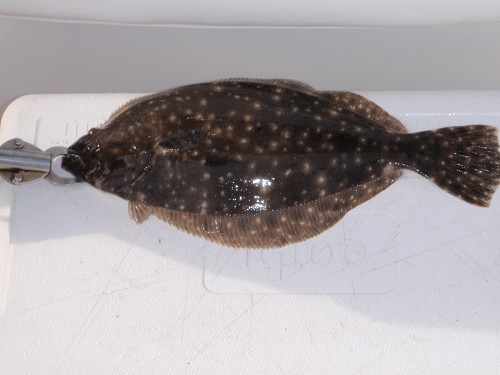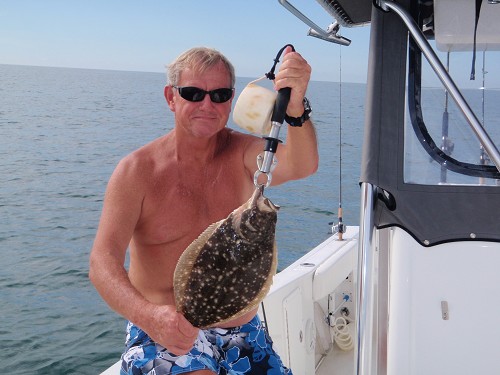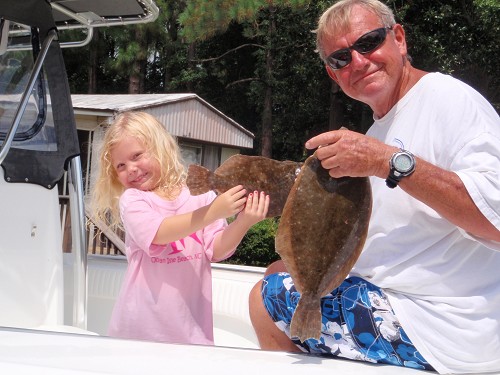 ---