""Hail Yeah"" | OIFC 1- 36' | 05/07/10
The Hail Yeah, captained by Brian Aycock also struck gold yesterday (5-6) at the Gulf Stream. Along with Brian were his son and multiple tournament winner Austin, and the Hooven's, Brannan, James, and Joshua.
The pictures were submitted by Brian. He said the awesome tuna picture was taken by a 13 yr old Hooven.
- Capt. Rickey Beck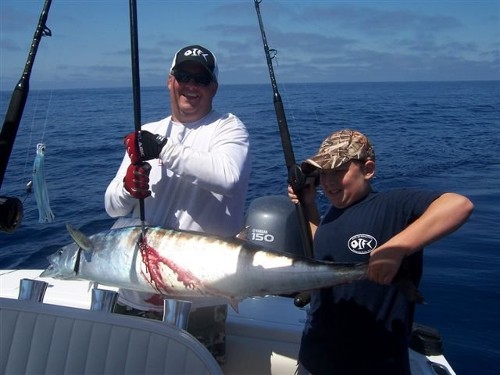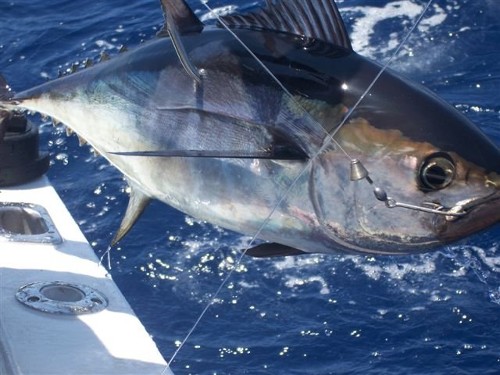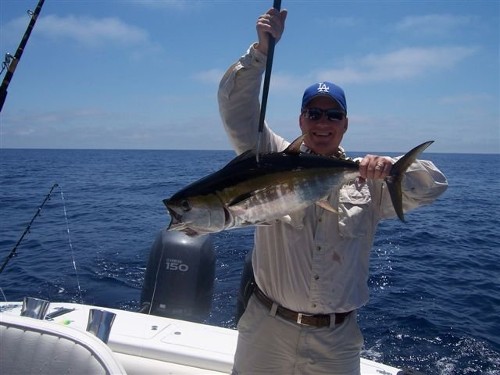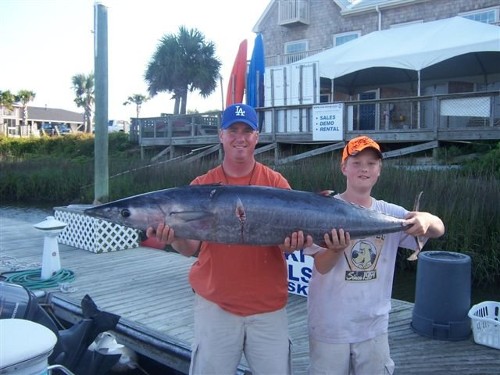 ---