"Bluefin (No) Action" | OIFC 1- 36' | 01/08/10
Loading the player...
Like Capt. Brant said, there was no action in Morehead. I know because I joined Capt David Hook (Black Pearl) and Capt. Jeff Beck Do Work/OIFC) on a bluefin trip. The short and sweet is the ocean to begin with was rough. We were greeted at 5:30 with around 20 mph winds and 19 degree temperature when we left the Turning Basin at Morehead. It did settle down later in the day. The water was cold, 48 degrees for most part, but we did find some in the upper 50 and even low 60 range. We marked no bait, saw no birds, basicly no live. Capt. Shane Holar (Bird Man) had a quick hook up and saw a tuna sky. But that was it.
We talked with some locals here in Brunswick County who tried their hand here and was told there were birds, porpoises and even a slick spotted. Just no action. The wind may allow us to try it again Tuesday and maybe Wednesday. Wind ought to get an award for being the most used word of the season...generally used with a colorful adjective right in front of it.
In shore, the trout should still be here. Because of the cold you may want to check the shallow creeks, especially one with dark bottoms. The freezing temperatures killed a lot of trout in the Carteret County waters.
Check out the video clip. No fishing action, but those who haven't been able to get out recently might enjoy it.
- Capt. Rickey Beck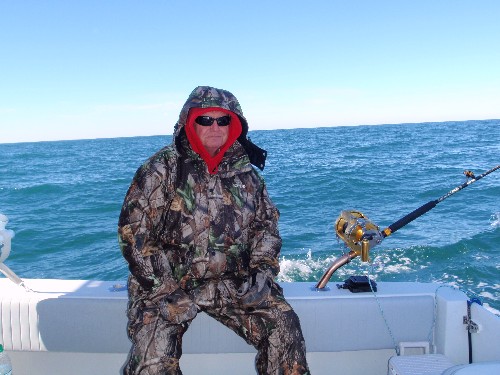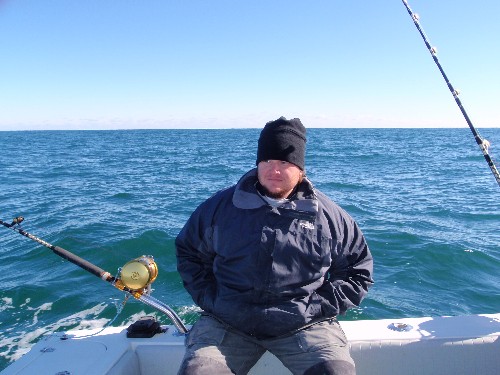 ---