"Spot Report" | OIFC 1- 36' | 10/30/09
The spot are running and the piers are packed! What does that have to do with me, you may ask?!! Everything if you intend to use the boat ramp. The parking lot is full with netting boat trailers. Not a complaint about spot netters. They have to make a living too. However if you're going to use the ramp you had better plan your trip well.
If you believe the weatherman, near shore and inshore fishing may be the best call. He's calling for winds, and right now he's on the money. Kinada hurts my reporting. But, Captain Jeff Williamson can always be counted on to come through in a pinch. He just sent these pictures of some kings he landed while on a guide trip a couple of days prior to the Fall Brawl. Jeff and the guys were fishing the Lighthouse Rock using pogies when they landed these mackerels. I deleted Jeff's email so I must apologize for not having the names of the folks who booked the trip. If you send them to the OIFC, I'll make the correction. MY BAD.
Couple of things, remember the guide program. It's a great way to pick up the techniques our captains use and if you are just getting into fishing it's a fantastic way to start. Also, with the fall fishing don't forget the Rodeo. However we don't have a spot division.
Finally, beware of pirates this weekend. Thay have already seized the OIFC.
- Capt. Rickey Beck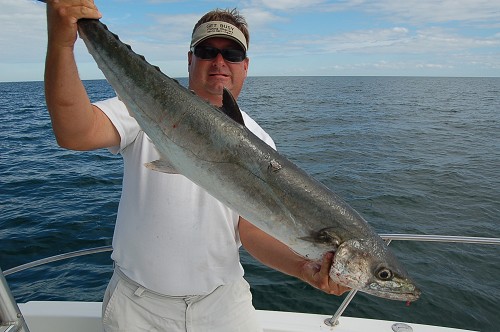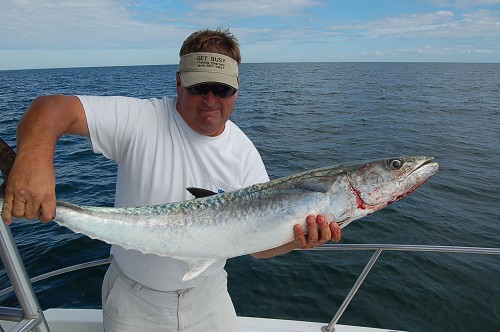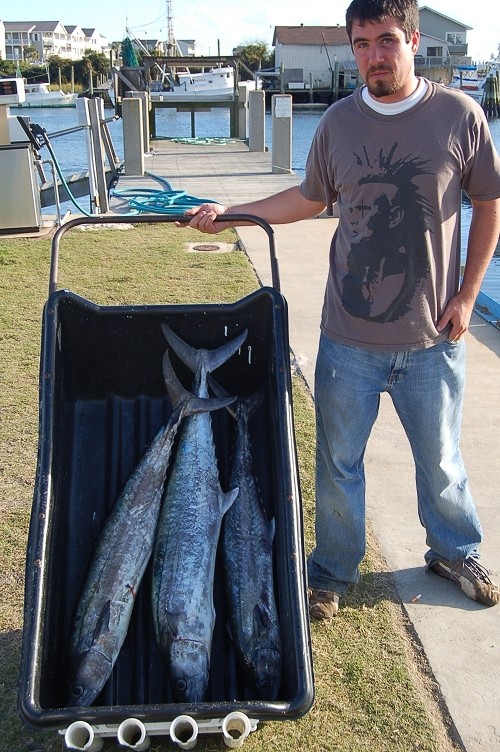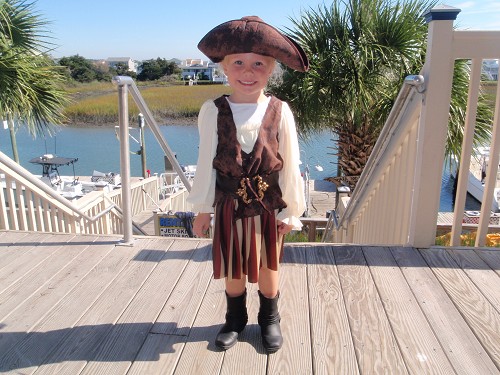 ---