"Tiny Tuna's Report" | OIFC 1- 36' | 09/27/09
Yesterday's rain kept a lot of people inside watching fishing on TV, or hanging out at the OIFC swapping lies...correction..stories. But Captain Tommy Helms, and Trent Little from the Cornelius N.C. area went fishing. Tommy said they got soaked but it was worth it.
They fished with Mullet, and intended to target flounder, but the seas were rough, so they went to the Little River Jetties, where they got into the red drum. Trent is pictured below with one drum he caught.
- Capt. Rickey Beck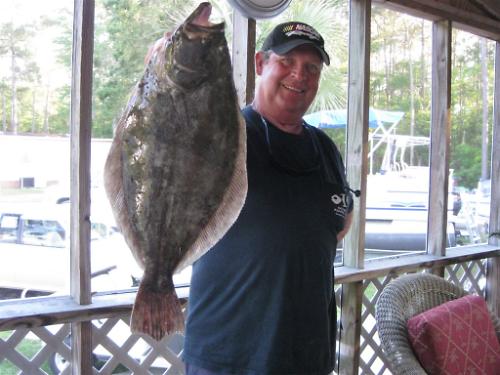 ---