"Jolly Mon Fishing Report" | OIFC 1- 36' | 06/18/10
There were A LOT of boats fishing today and they were catching fish at A LOT of locations. Most of the boats I saw and heard were catching a fair amount of kings and small mahi. The biggest king caught in the Jr. Jolly Mon weighed 24+ lbs.
There is no secrete location where the fish are holding...the 90's, Christina's, 70 ft Hole, the Jungle...you name all the standard king fish locations and you'll find some kings at each location.
Here's a couple of pictures of 2 Jr. Jolly Mon participants in action.
- Capt. Rickey Beck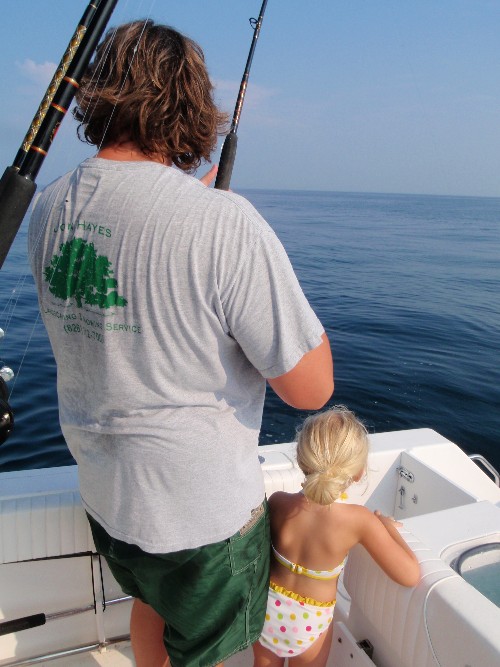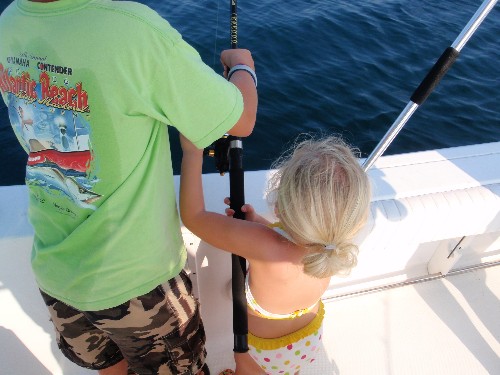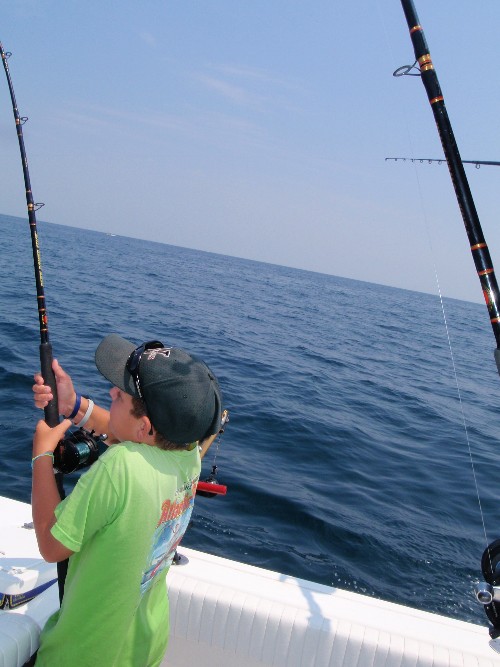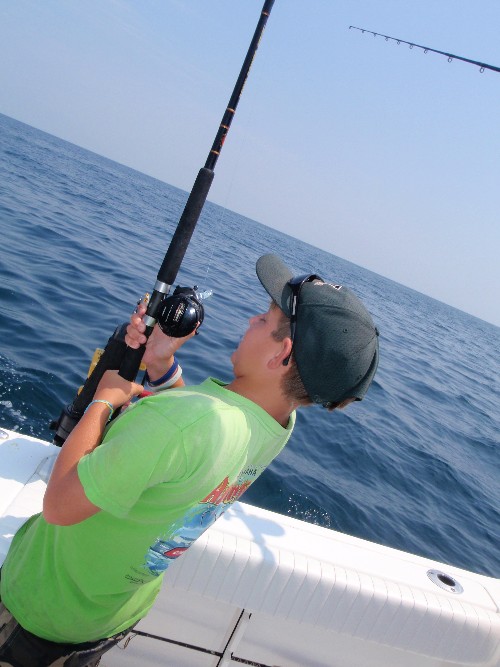 ---