"Rodeo Shake Up" | OIFC 1- 36' | 04/22/10
Martini's Wahoo Rodeo has brought about a major shake up in the 2010 OIFC Rodeo Leader Board in the Wahoo Division. Now in 1st place is Austin Aycock with a massive 73.9 lb wahoo, 2nd is Amy McMullan with a 56.4 lb's and rounding out the top 3 is John Bird with a 41.4 lb fish.
On the in shore scene in the Trout Division, Clay Morphis Sr holds onto 1st place with his 4.6 lb trout. Jacob Frick upgraded his 2nd place spot on 4-18 to 3 lbs and Brandon Sauls joined the competition 4-18 with a 2.5 lb trout.
The earnings have vastly improved with several new entries and an update will be posted soon.
Do not forget to enter the Rodeo when you enter the Far Out Shoot Out which is May 8th-15th.
- Capt. Rickey Beck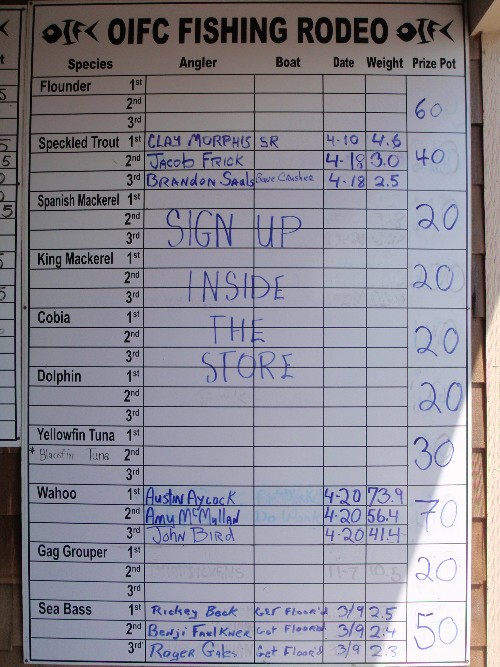 ---