"Saturday Grouper" | OIFC 1- 36' | 06/27/10
The crew of the Fishmeister Yellowfin, Dean Spatholt, Mike Kress, Dennis Watson and family headed east Saturday. They began fishing in 85 ft of water and worked their way to 125 ft, handling 7 ft. seas. They caught Gags, Reds, Pinkies, Sea Bass and released a monster American Red Snapper.
Many thanks to Laurie Hall for the picture and information.
- Capt. Rickey Beck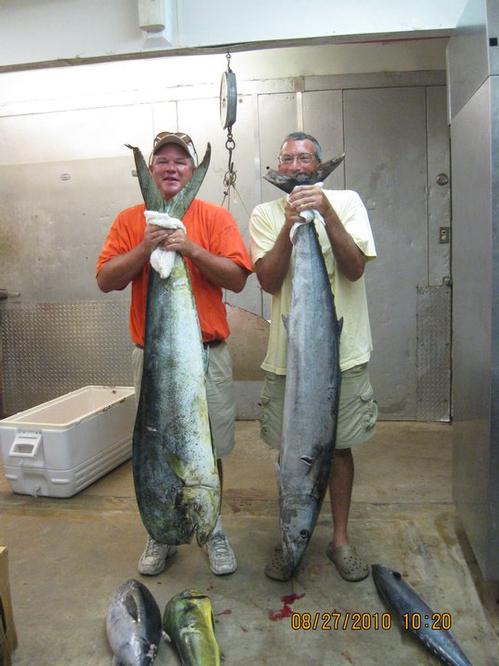 ---