""Chasin Tail"" | OIFC 1- 36' | 07/06/10
Garth McGillewie, his sons Brandt and Errol, neice Gabiella Carpenter and her BFF Margaret Wilkerson spent a beautiful day aboard the McGillewies' "Chasin' Tail" Fountain fishing.
They worked 62 ft of water with naked pogies. Errol nabbed a 26.6 lb king in the prop wash and Garth caught the 14.3 lb mahi. They said the mahi showed up and started eating the pogey oil. They almost had to hit him over the head to get him to take the pogey.
- Capt. Rickey Beck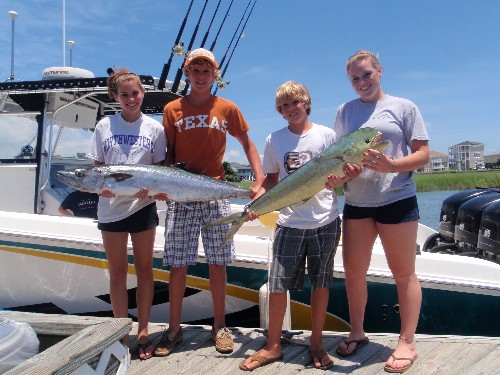 ---