"Spanish NEAR the Youpon" | OIFC 1- 36' | 08/11/10
Captain Chris Dew and Captain Chris Eckert were joined by Brad Lemon (Oklahoma City, OK) and Adam Houcrmale (Albany, W. Va.) for a half day fishing trip aboard the 33' World Cat. They saw birds working near the Youpon reef so they put out Clark Spoons on #1 planers and played with the spanish mackerel all morning until they reached their limit. They wanted to throw plugs but every time they neared where the birds were diving the planers would trip.
So, for those who love spanish fishing, especially the fishermen with smaller boats who don't want to go way out to find kings, I'd suggest giving the near shore AR's a shot.
- Capt. Rickey Beck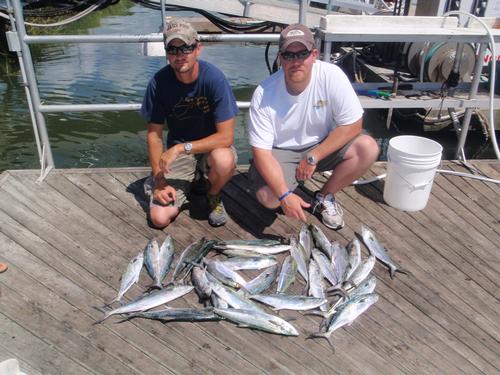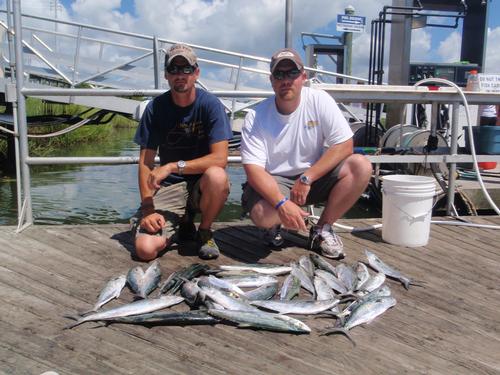 ---