"Surf's Up!" | OIFC 1- 36' | 09/01/10
The surf is up at OIB. This picture which was taken by Mark Lenard was just posted and was provided by Sea Tow OIB.
I'll be working at the Fishing Center from 2-9 pm Thursday night. If you have any weather related concerns, need you boat checked or house and live near OIB give me a call during these hours and I'll try to get by your place.
- Capt. Rickey Beck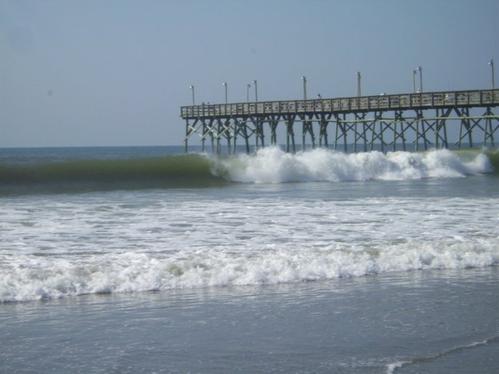 ---