"Good Advice" | OIFC 1- 36' | 08/11/10
C. D. Rhodes stopped by the OIFC and asked advice on king fishing the other day. Apparently the information he got was good! He went to the 90's with David and Tara Felder of Columbia, S.C. aboard the "First Born" on August 9th where Tara landed this 37 inch king. Tara is shown in the picture "seriously freakin' excited" just after the king was boated. They caught the 37 incher about a 1/2 mile SE of the 90's.
C.D. said he would like to thank the OIFC staff for their assistance.
Pictured are Tara and David Felder.
- Capt. Rickey Beck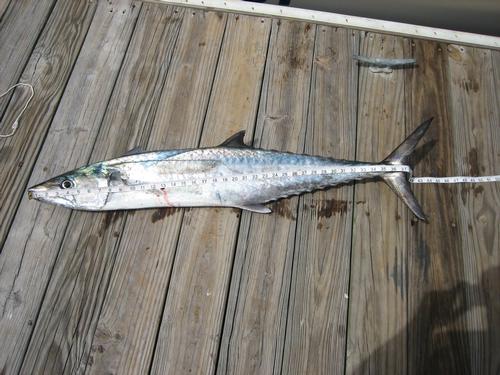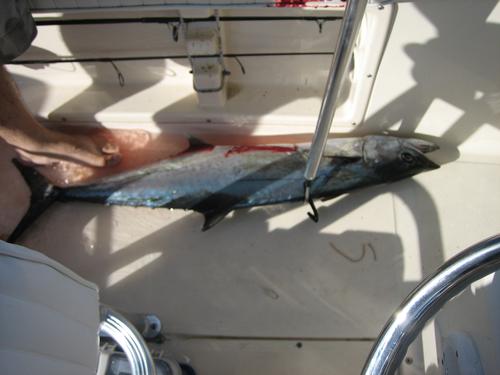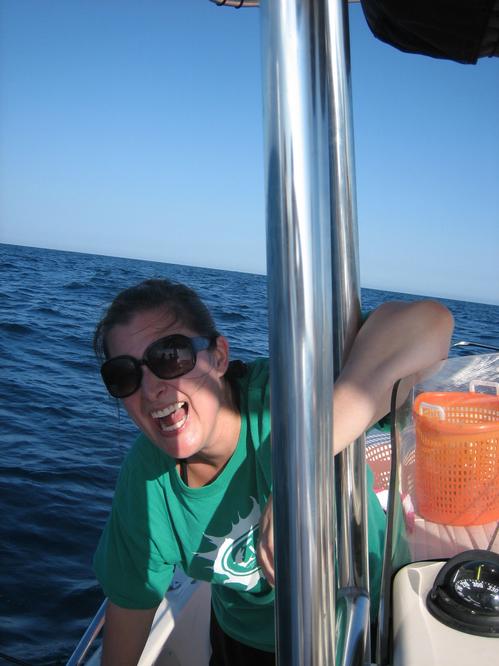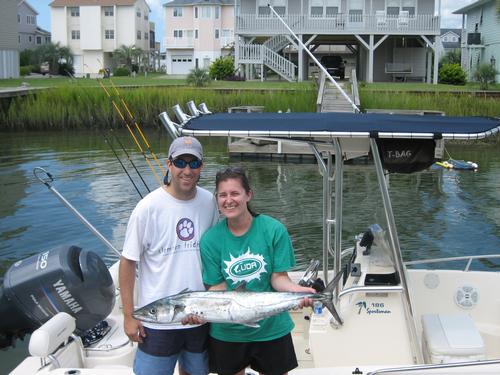 ---