"In Shore Weekend Update" | OIFC 1- 36' | 06/06/10
Captain Jeff Williamson (OIFC/Get Busy) had a productive day of fishing Saturday. The fish must have been attracted to Capt. Jeff's new metropolitan look fishing shirt as he along with Carl Jackson, Dan Jackson and Dave Panavas of Greenville, S.C. racked up pretty good on the flounder and drum.
Captain Kyle was on the docks today with a cleaning table full of flounder and drum.
Dr. Jeff Wallen also reported catching 10 really nice flounder, some 4+lbs and all but one over 16 inches. All of his fish were caught on pogies and were boated between the swing bridge and the Shallotte River. We really narrowed that down didn't we.
Today Capt Jeff Beck and our family went out for a while and we caught a fair amount of live shrimp in a cast net. We really didn't fish, we played in Tubbs Inlet.
The wind was blowing today so the off shore boats stayed in port.
- Capt. Rickey Beck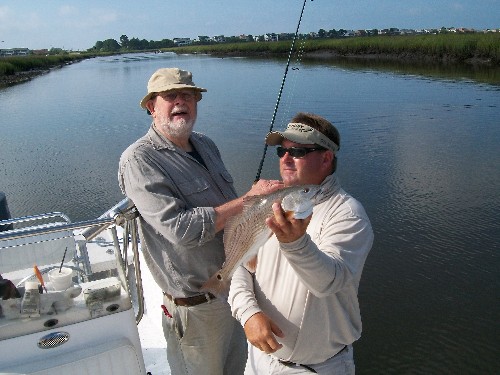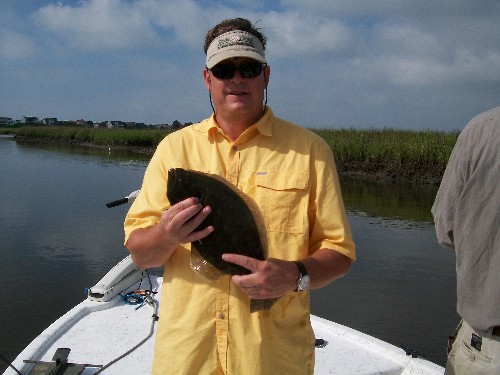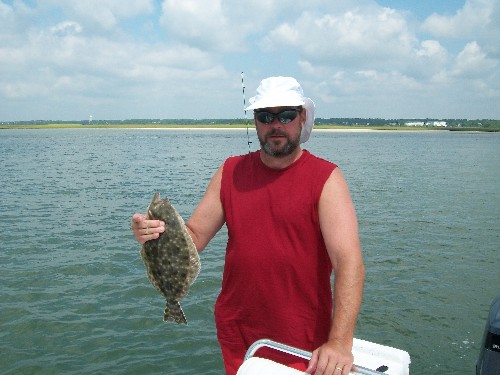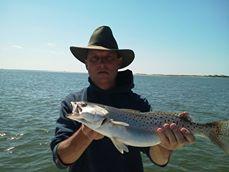 ---