"It happened To All Of Us" | OIFC 1- 36' | 08/23/10
Captain William Parker and his wife Mrs. Pat took advantage of the beautiful seas yesterday aboard "The Hound Dog" to get in some spanish fishing. They didn't realize they were not only getting their supper but were serving up for the barracuda. They got about a dozen spanish, not counting the ones the barracuda ate and even a small king which was released. (I hope he grows a little by tournament time next weekend. Jeff and I need him!). The sea turtles and flying fish were abundant, so for those who want to take the family on a near shore trip it sounds as if the AR's are alive.
ON THE INSHORE NOTE:
Dr. Jeff Wallen and a couple of friends fished and caught 9 flounder, 5 keepers, a couple of trout, reds and a spanish. They fished behind OIB and the 3 mile AR. The flounder weren't biting for them at the AR and they only saw one keeper boated. The larger finger mullet were the bait of choice and the fish had moved into the shallows to ambush the bait. Big shrimp were available in the OIB canals and Dr. Jeff caught a couple of dozen in one cast.
Captain Tommy Helms and Tommy Lytton have been at it again. No, they weren't petting tiger sharks, they were catching flounder, which they are very good at. Captain Tommy had one that weighed 5.8 or 6.1 lbs depending whose scales he used and as soon as I can find his pictures I'll post them.
Lets keep our fingers crossed that the hurricane that is going to pass well off shore this weekend doesn't mess up the King Tournament Saturday.
- Capt. Rickey Beck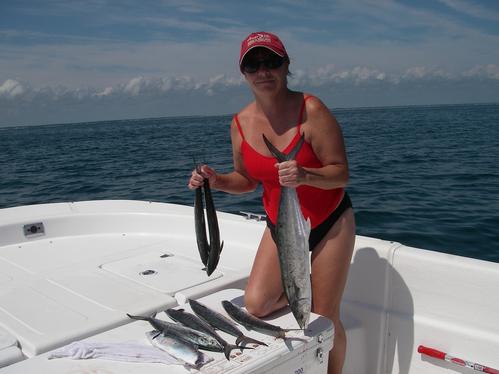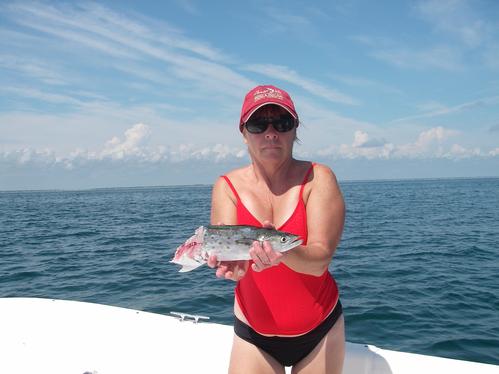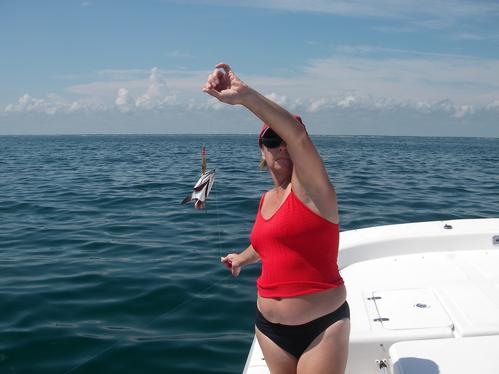 ---