"Sunday=Funday" | Speckulator - 22' | 09/08/10
Captain Jeff Williamson of the "Get Busy"/OIFC was chartered Sunday by the Conrad family of Ocean Isle Beach as a 42nd birthday present for Shannon Conrad. The following is what Shannon wrote to the OIFC. He tells the story the best.
"Hey guys, just wanted to send a couple of photos that we took on Sept 5th of an inshore charter trip we took with Captain Jeff Williamson for my 42nd birthday (actually the 6th). We were fortunate to be with Jeff as he put us on several nice reds at the Little River jetties. We boated three, had a break off, and one other nice fish that got off right as the net was being lowered for the snag. All in all it was a great birthday trip for me and to spend it with my dad (Vic Conrad-pocketbook for the trip), two of my four sons, Adam Conrad 7 and Thomas (Hardcore) Conrad 4. We would recommend a trip with Jeff to anyone as we spent the day laughing and cutting up telling fish stories and having a great time. My dad loves to hunt so he and Jeff had a lot in common".
"We felt pretty good when we got back to the docks at the OIFC and Rube commented that our fish were the first fish he had seen come in since the water got stirred up from the storm."
What everyone at the OIFC wants to know is, Shanon..did you really write this or did J. Dogg?
Thanks for fishing with the OIFC. We're all very happy you caught fish, and more importantly had a good time with your family.
- Capt. Rickey Beck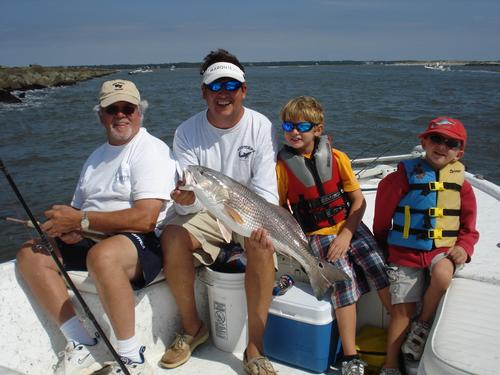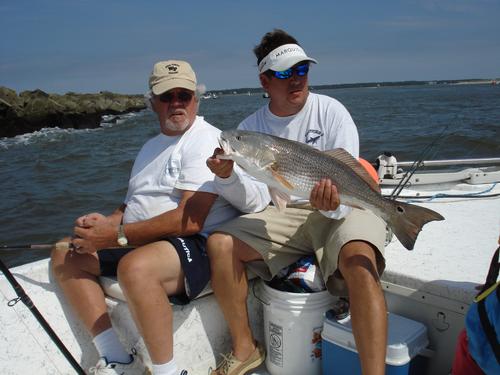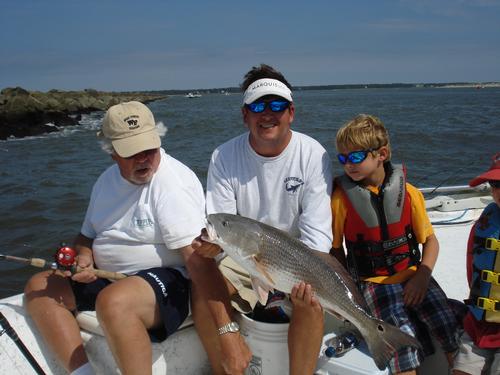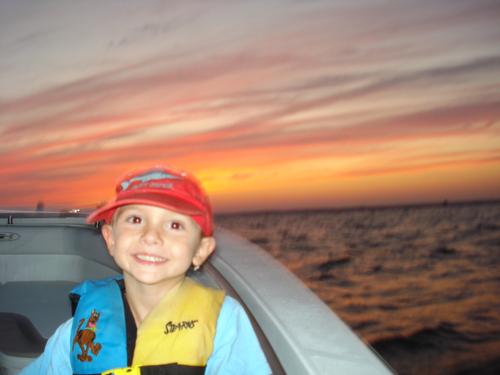 ---