"So Thick You Could Walk On 'Em" | OIFC 1- 36' | 09/19/10
Captain William Parker called yesterday about 1 PM to tell us that the spanish out around the OIB high rise were so thick you could walk on them. He and his wife Pat had decided to do a little flounder fishing on one of the AR's, but because of the crowd they changed positions. While headed to another location William saw a slick and birds diving. He quickly changed his flounder rigs into spanish mode, pulled some 00 Clark Spoons and soon had a boatload of spanish and albacore.
Also pictured below is their boat's namesake.
- Capt. Rickey Beck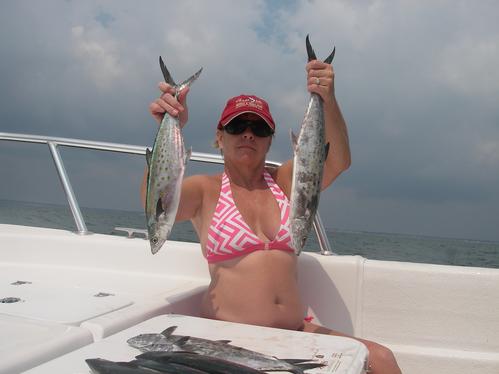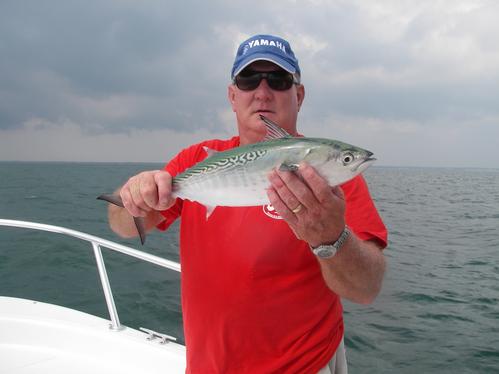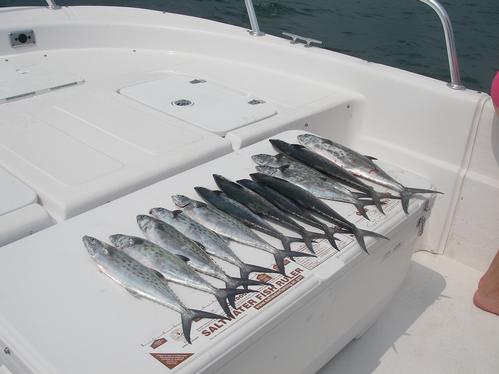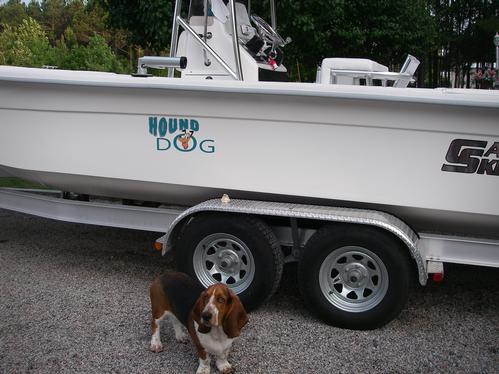 ---