"Drum Roll" | Speckulator - 22' | 08/16/10
Corny title, but the red drum bite seems to be on a roll right now. Captain Kyle had a charter this morning with Nate McLean (Cheyenne, Wy.),, Jason McClean, John McClean and Ed Nenningern, all of Charlotte, N.C. They fished the backwaters behind Ocean Isle and Sunset Beach and brought home these great looking drum and flounder. The guys said they had releases which were over slot.
Sorry about any specifics, but when I asked Kyle where he caught the fish his reply was "In the jaw". I knew he'd say that, so that's why I asked.
- Capt. Rickey Beck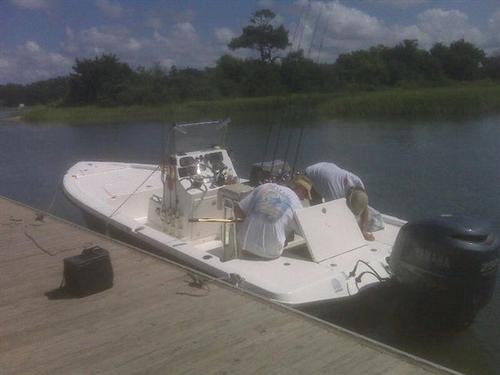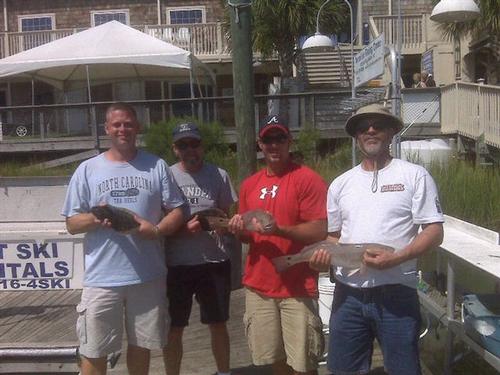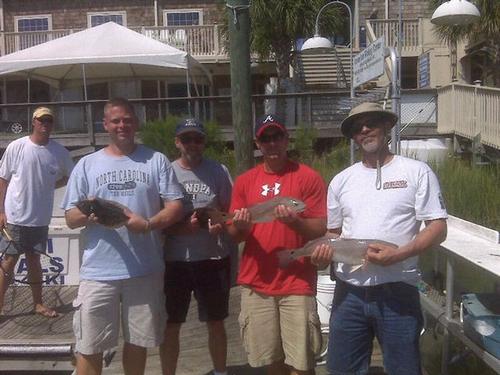 ---