"Productive Week In Shore" | Speckulator - 22' | 10/27/10
Not only were the fishing conditions great at the Light House Rocks this weekend, it has been fantastic for in shore anglers too. Pictured below is Miss Amy who fished with Jeff Williamson (Get Busy/OIFC) for her birthday. They caught a "mess" of trout using mullet minnows under a popping cork. Jeff also had a Carolina Slam on an earlier charter. And finally the last picture is Donnie Clark with his 12 lb. blue he caught at the Sunset Bridge. Donnie, an avid fisherman has just moved to Cherry Grove full time so we'll be seeing him around.
The mullet minnows and flounder sized pogies have been plentiful as have the fish. I've got reports of reds being caught in Tubbs Inlet. Perhaps the new Sunset Bridge as well as what is proposed to be left of the old bridge will create very productive structure for in shore fishing. Can't wait for the old bridge to be removed. I will miss the siren...I'd like to have it mounted at my house!
- Capt. Rickey Beck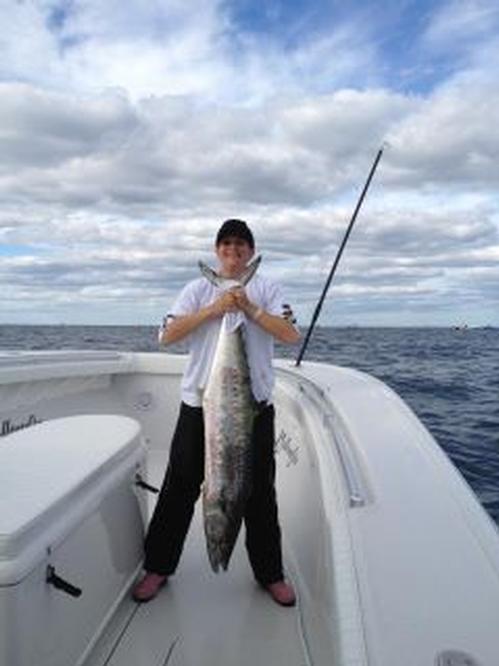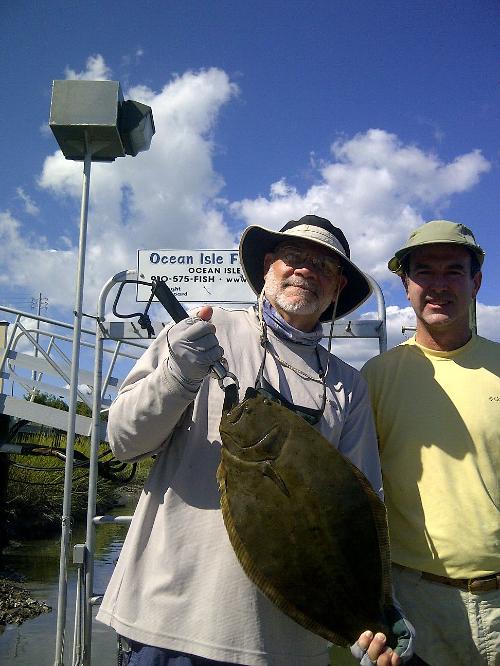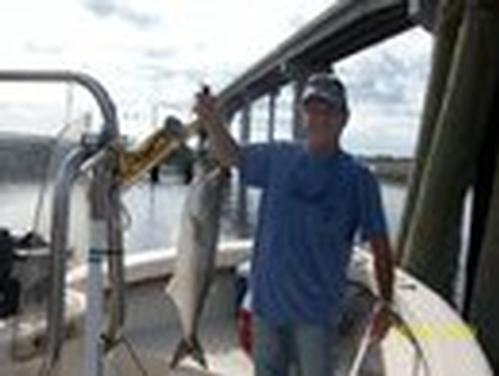 ---