"African Pompano II" | OIFC World Cat / Carolina Cat | 07/23/10
This reporter has been with the OIFC for @3yrs and can count the number of African Pompano I've seen on one hand, minus the thumb. Two of those have been this week!
Captain Chris Dew and 1st Mate/son Aaron fished with Keith Ocker and his sons, Nathan and Caleb of Middleton, Pa. The group had a great day, Nathan caught the Pampano and Caleb caught at least 3 of the Kings, but who's counting? They said the ocean was great today as they fished about 30 miles off shore in 90 ft of water. The Pompano hit a medium ballyhoo on the top. They had a tailing sea on their trip back in which made for a smooth ride.
I talked with Rube, who's been around the sea most of his life and knows how to prepare excellent cuisine from fish parts that most people would throw away. In my book, this qualifies him as somewhat of a layman chef. Rube says African Pompano is a delicacy that deserves to be sauteed in fine cooking wines, lemon and "other such stuff", my words.
- Capt. Rickey Beck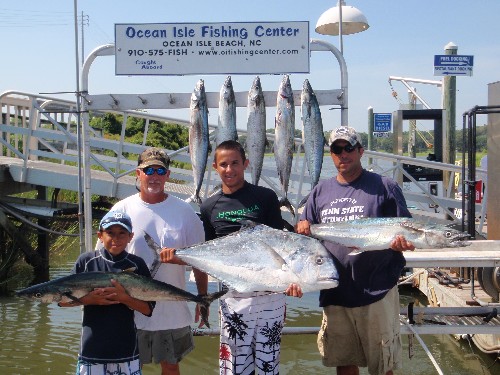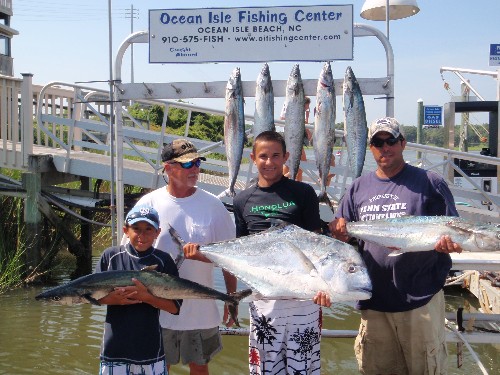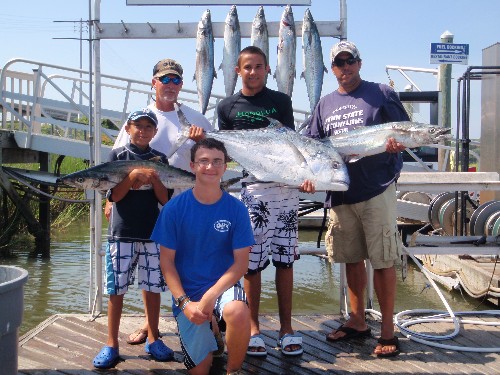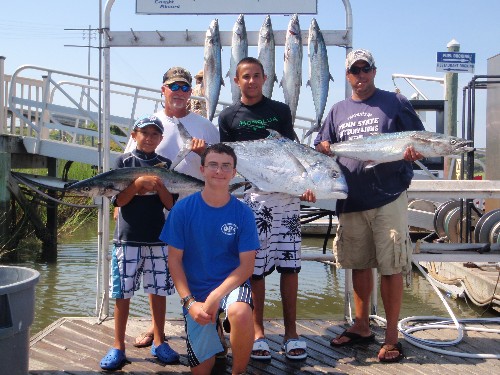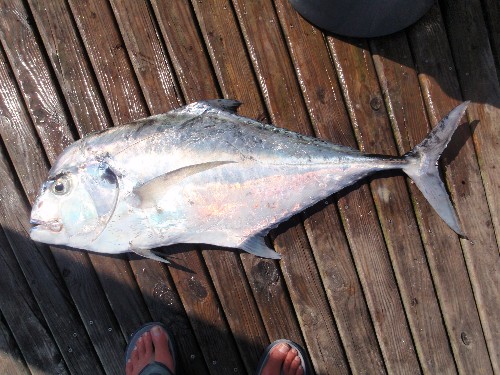 ---