""A Family Thang"" | OIFC 1- 36' | 05/25/10
While heading out for some in shore fishing with my son Sunday I stumbled upon Ken Rich and his son fueling up at the OIFC docks. As always I asked if they'd done any good. Ken said they had only 2 real small mahi. I asked to get a picture for a "slow report day". He laughed and said "let my son hold them, we were just out having fun."
We show pictures of big catches all the time. But it dawned upon me that one of the most important things about fishing is the quality time we spend with our families...just having fun. So, congratulations to the Rich duo for a successful fishing trip.
- Capt. Rickey Beck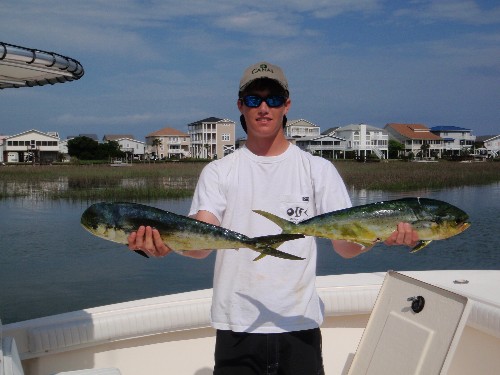 ---