""Get Busy" Update" | OIFC World Cat / Carolina Cat | 09/24/10
Captain Jeff Williamson (Get Busy/OIFC) just forwarded these pictures taken by Bill McDonough of his son Patrick on a recent inshore charter trip they had with Captain Jeff.
The OIFC had a half day charter yesterday. Though the weather and water were both beautiful, the fish just wouldn't cooperate. COME ON COOLER WEATHER!!
I also must apologize for my slackness in reporting recently. This humble reporter has caught the "Brunswick Co. Crud" and cannot shake it. I'm considering calling Captain Richard and the "Toes Up" crew to come for me.
- Capt. Rickey Beck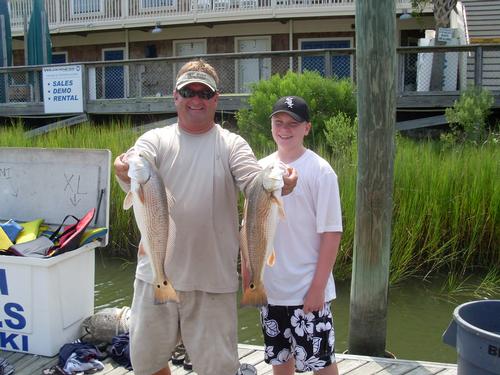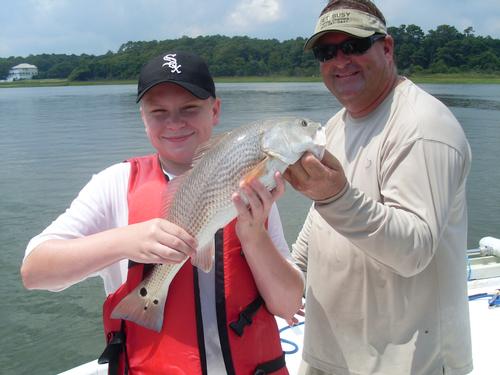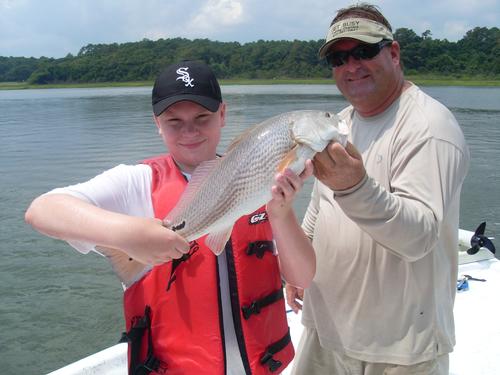 ---