"N.C. State Kingfish Championship" | OIFC World Cat / Carolina Cat | 11/21/10
Alex Moss posted these pictures of Larry Barns, Drew Stephenson, Alan Moss and himself with kings they landed while fishing the Chicken Rock aboard the "Mac Hunter" during the N.C. State Kingfish Championship. Alex said they were using blue fish for bait, the water depth was 115 give or take a few feet and the temp was 65-68 degrees.
UPDATE 11-22-10!!!: The Mac Hunter finished the Championship in 4th place. They weighed in an 11 lb + a 41.90 lb king =52.90 lbs.
- Capt. Rickey Beck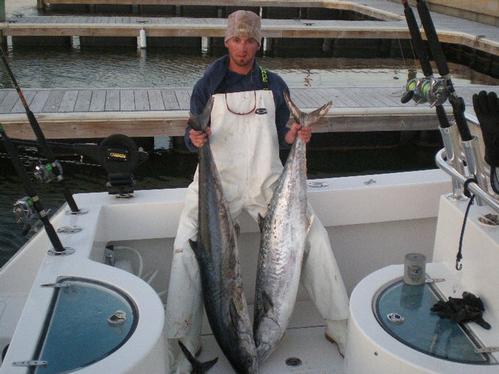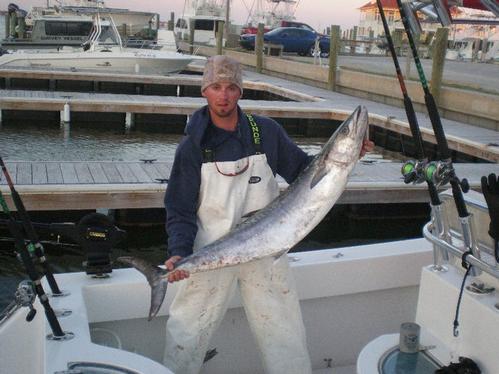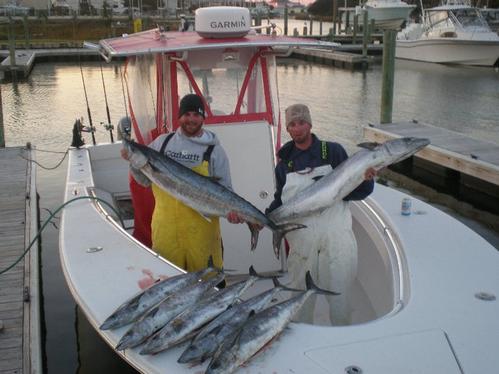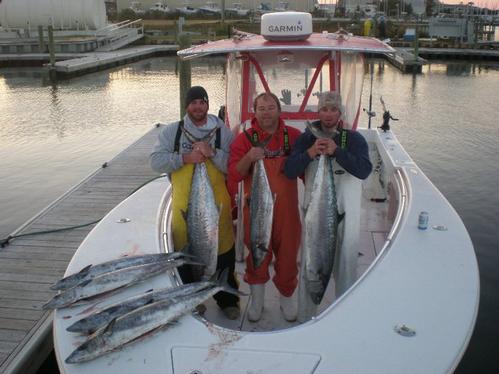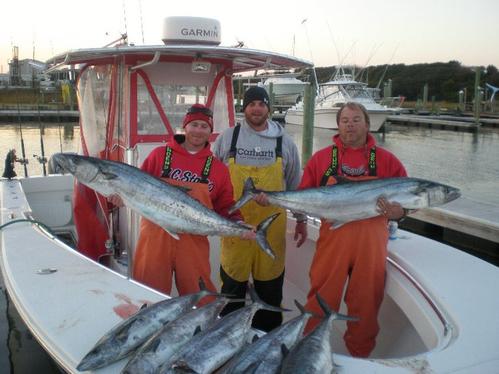 ---