"Toes Up" | OIFC 1- 36' | 06/08/10
Richard Boles of the Toes Up Fishing Team was kind enough to send the photo of a cobia caught by Glenn Boles on a recent trip aboard their 23 ft. Contender, the Toes Up. This was Glenn's first cobia.
Now for a fish story. Robbie Dial, a great friend, fishing buddy and truth teller, as far as fishing goes...sent this picture of a 48 inch drum caught Memorial Day at the Sunset Beach swing bridge by Ernie Blue. Robbie said the drum was caught on an 1 1/2 inch mud minnow....I report, you decide. (Just kidding Robbie), great story! He also sent a picture of a 9 lb sheepshead caught by Earnest Chavis while fishing with Robbie. Earnest has caught several sheepshead in this class recently.
Many thanks to Richard and Robbie for the pictures and stories.
- Capt. Rickey Beck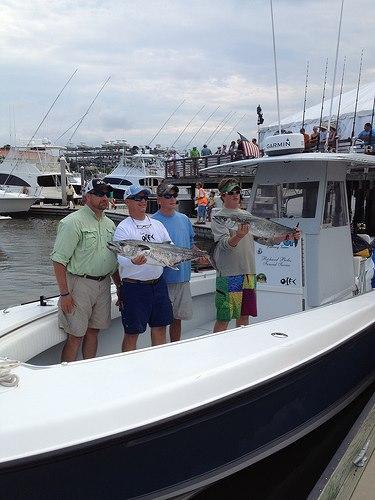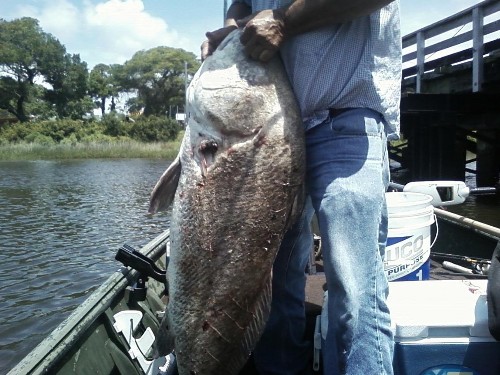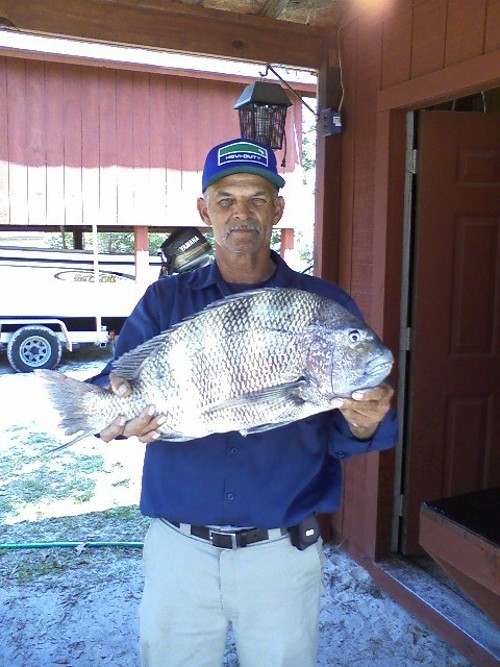 ---