"Citation Flounder" | OIFC 1- 36' | 08/26/10
Today has been beautiful at OIB. The temperature, and humidity are lower than they have been. Even the water temperature is falling..just a little. The seas were in great shape as well as the backwater.
Captain Jeff Williamson of the "Get Busy/OIFC" fished north of OIB with his brother using pogies and had great fortune. He brought several flounder back to the OIFC, including this citation 7.1 lb.r which put him in 3rd place in the OIFC Year Around Rodeo. All reports indicate that pogies and mullet minnows are plentiful.
Captain Steele Park fished his Sailfish "Sea Monkey" near shore. Captain Steele reported a lot of pogies off Holden and Oak Island. Steele had several spanish, including a 5.7 lb.r. I didn't get pictures of Steele's fish because he needed to get home. All in all a great day to be at the coast.
Below are Capt. Jeff being assisted by Captain Amy and 1st mate Caroline with showing us his flounder.
- Capt. Rickey Beck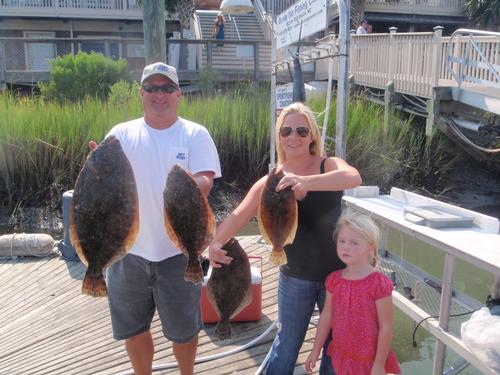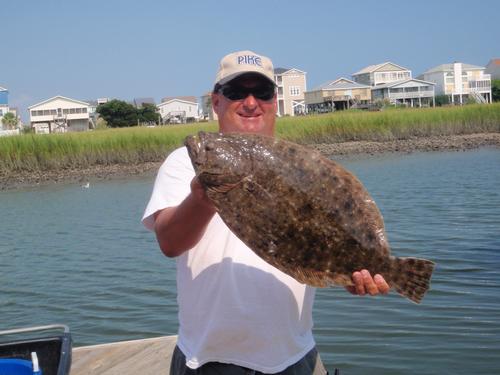 ---